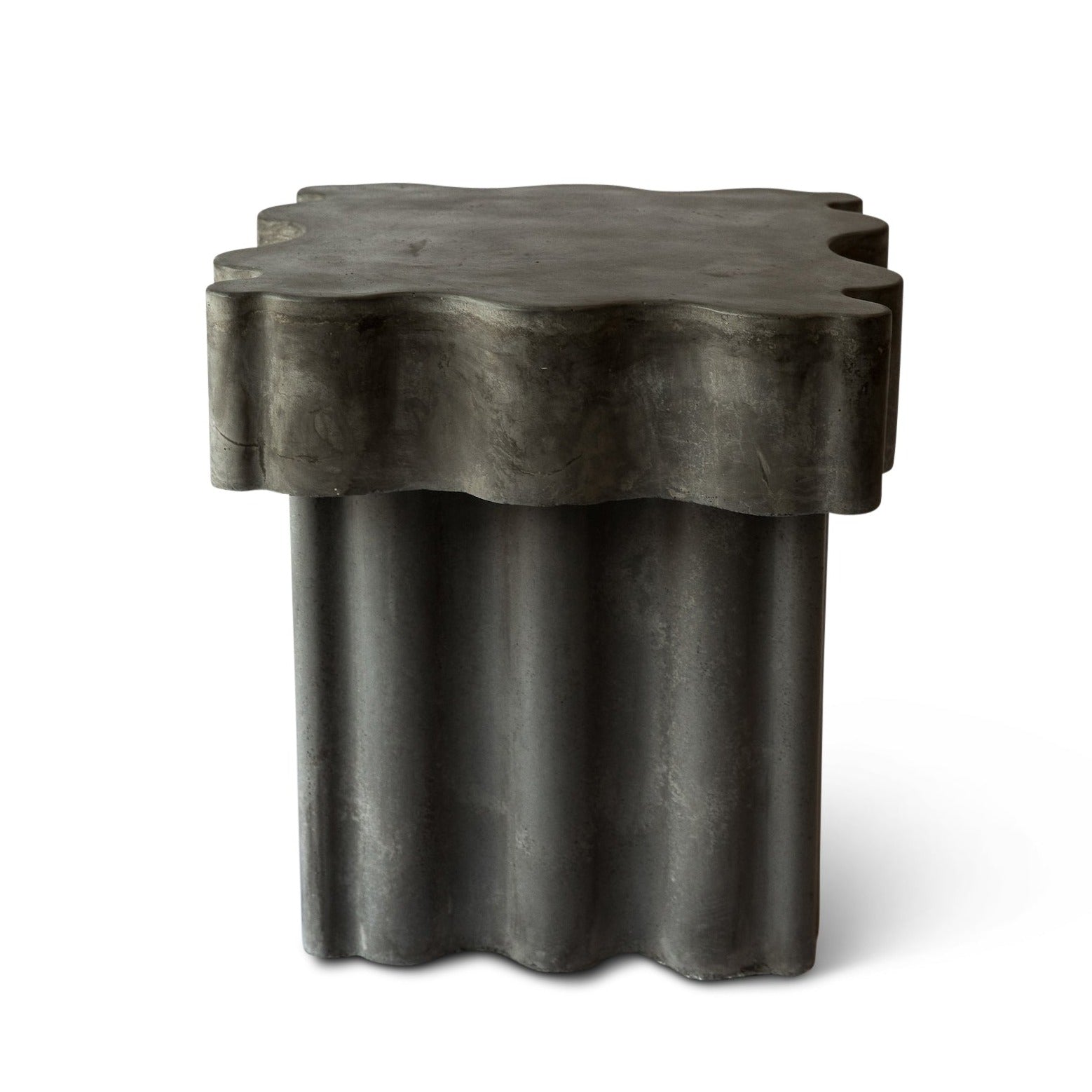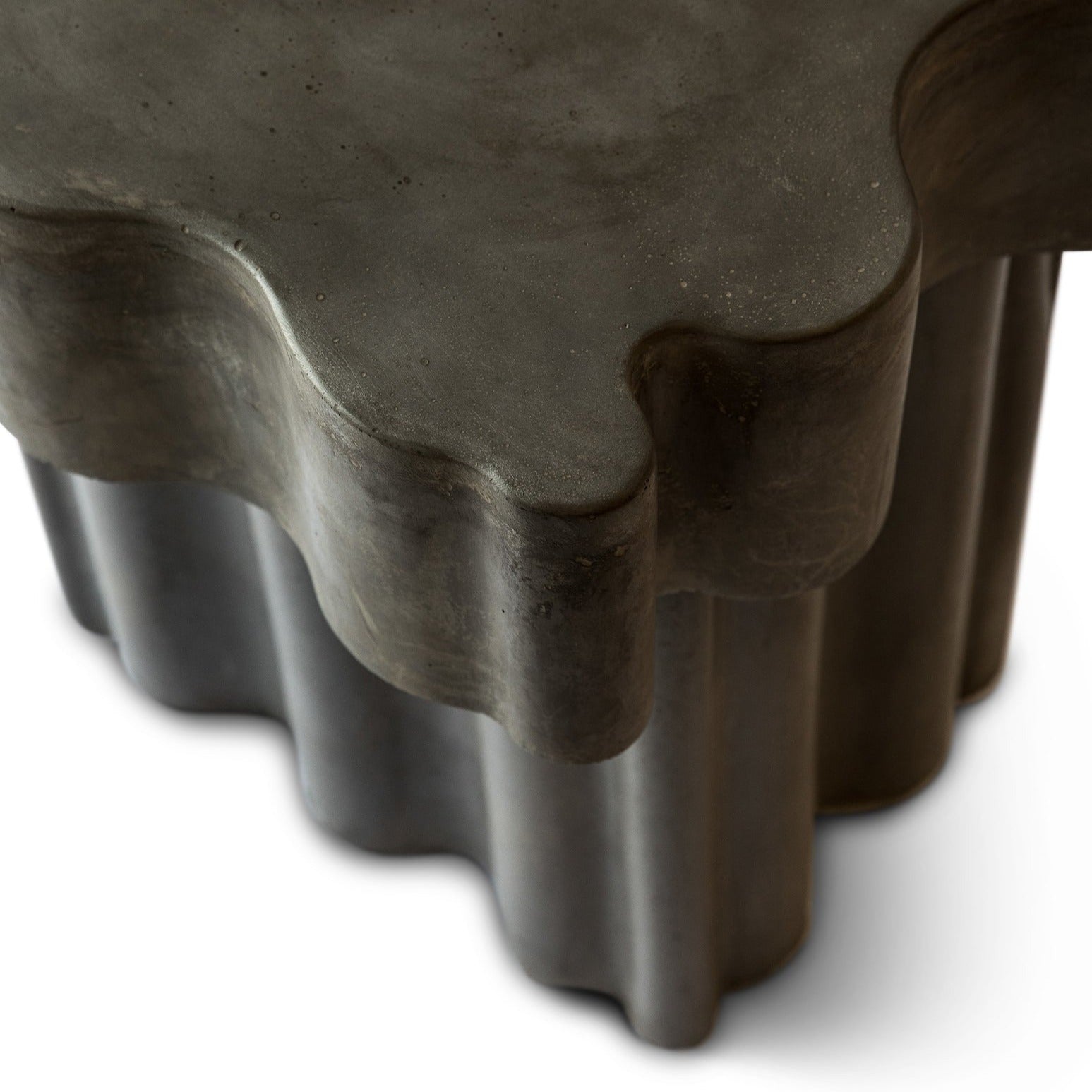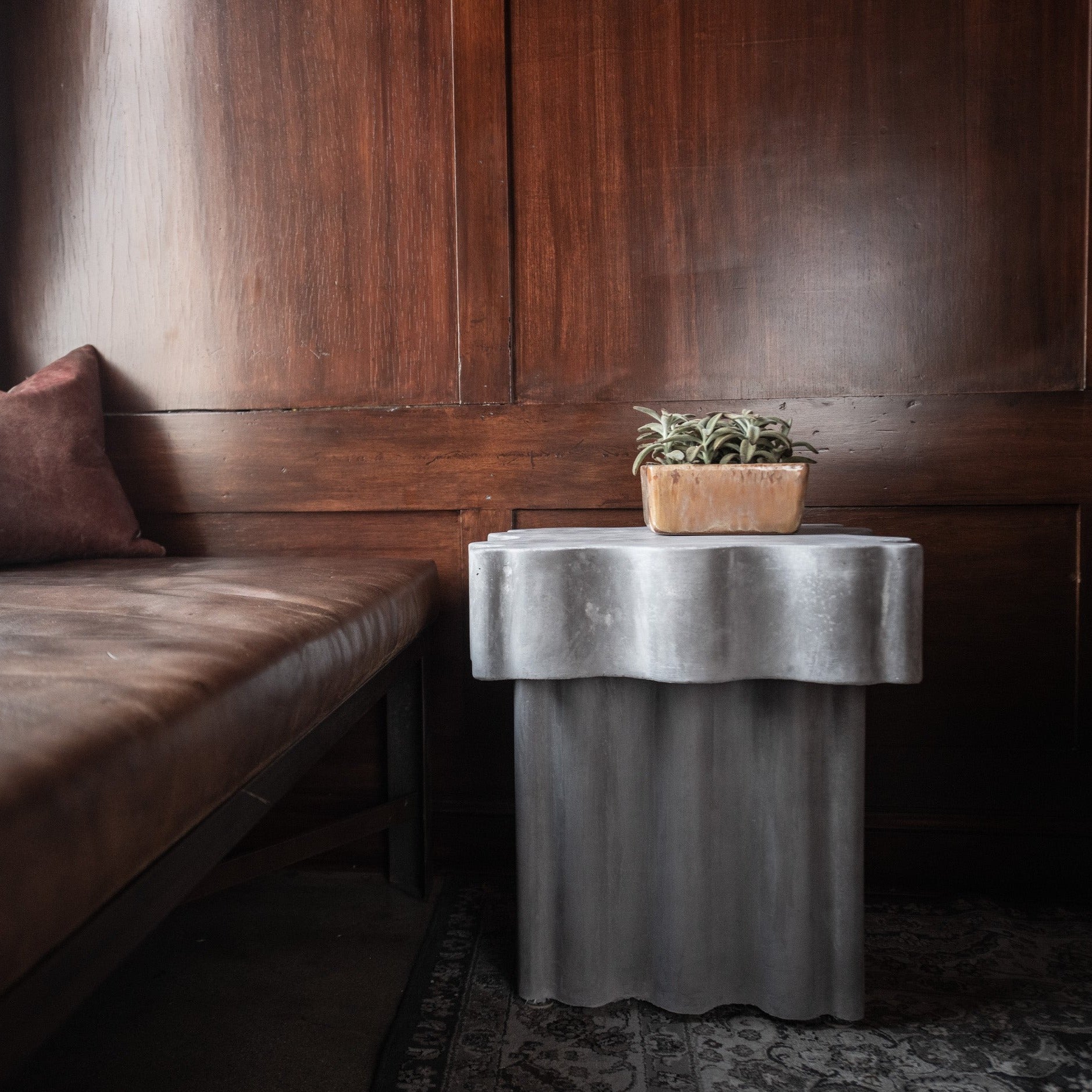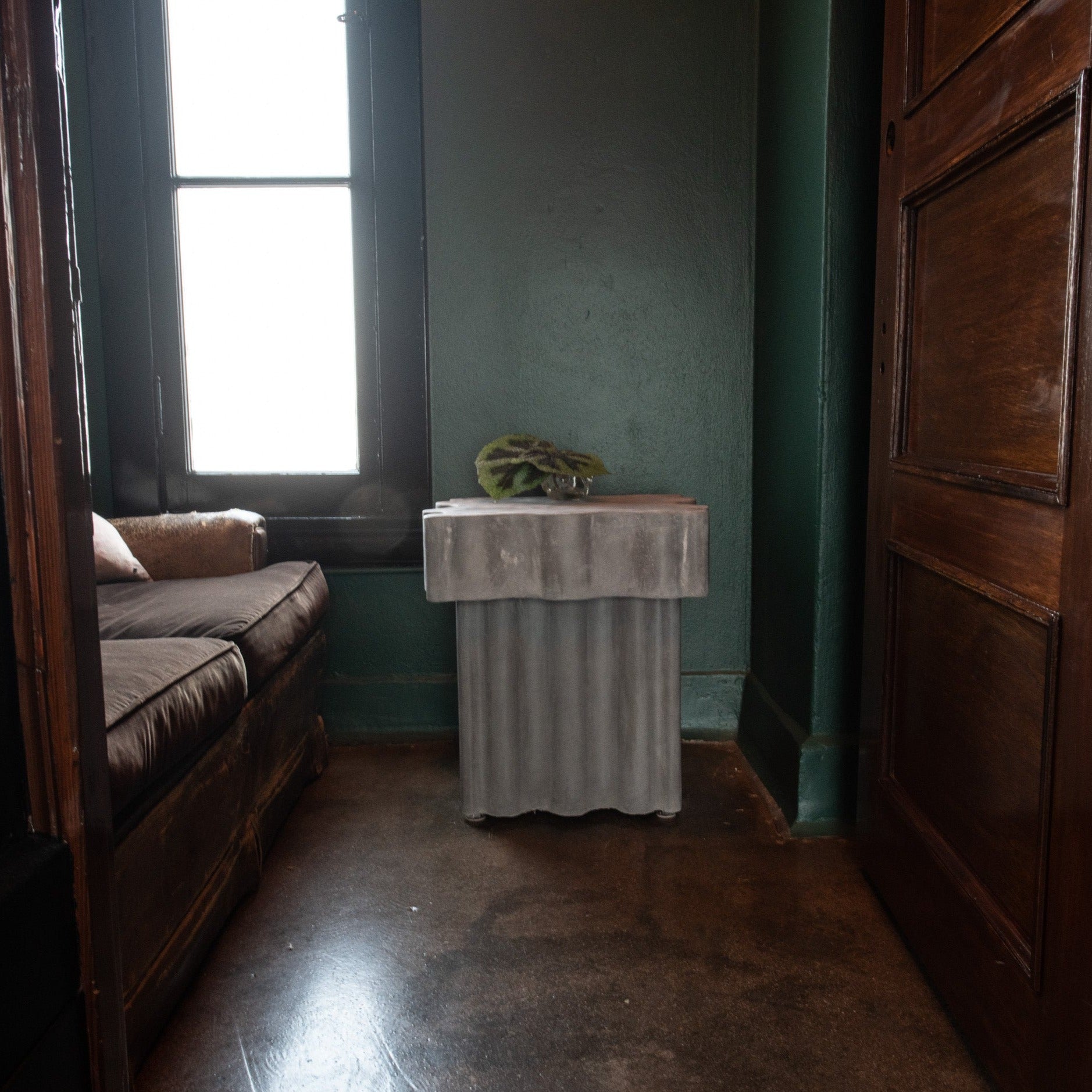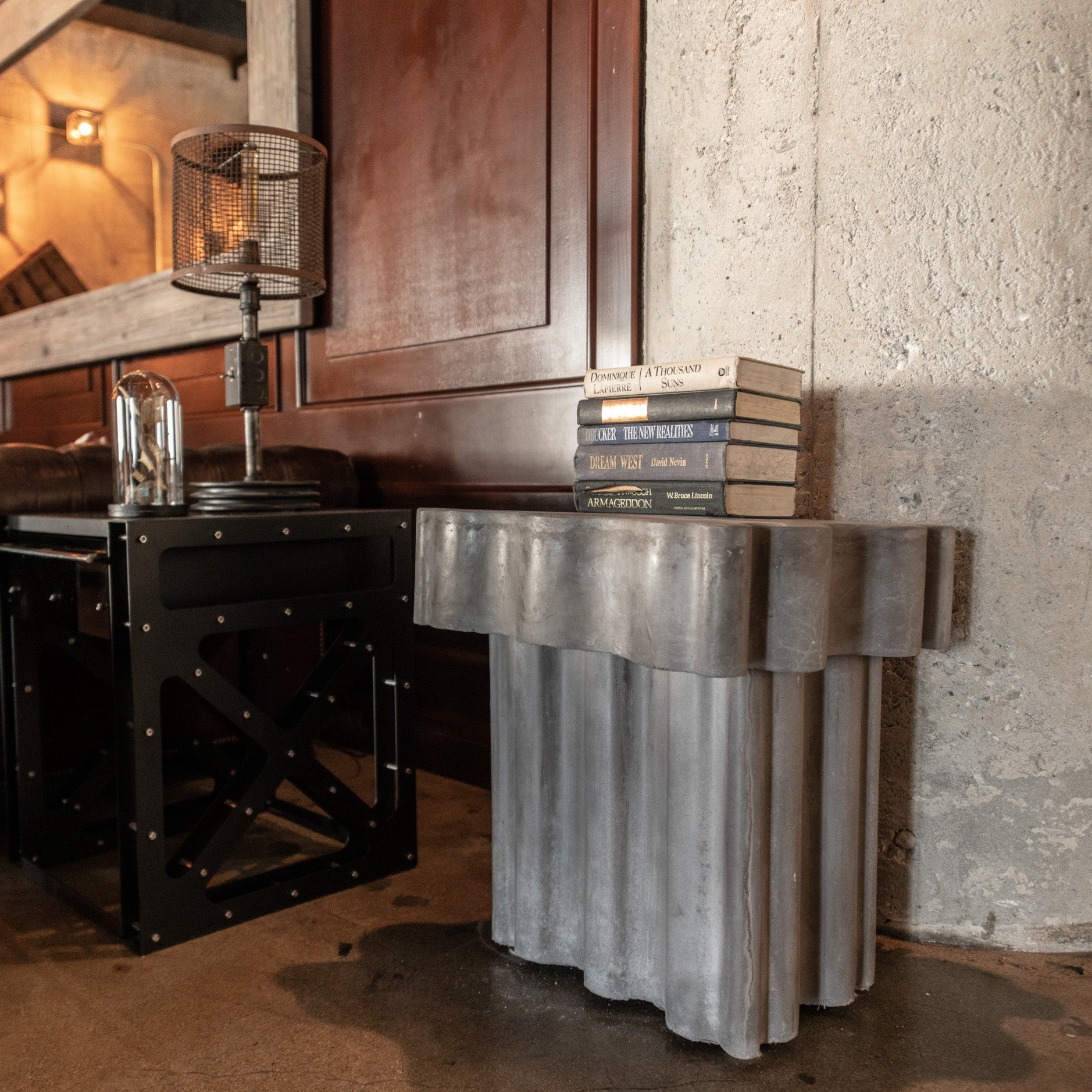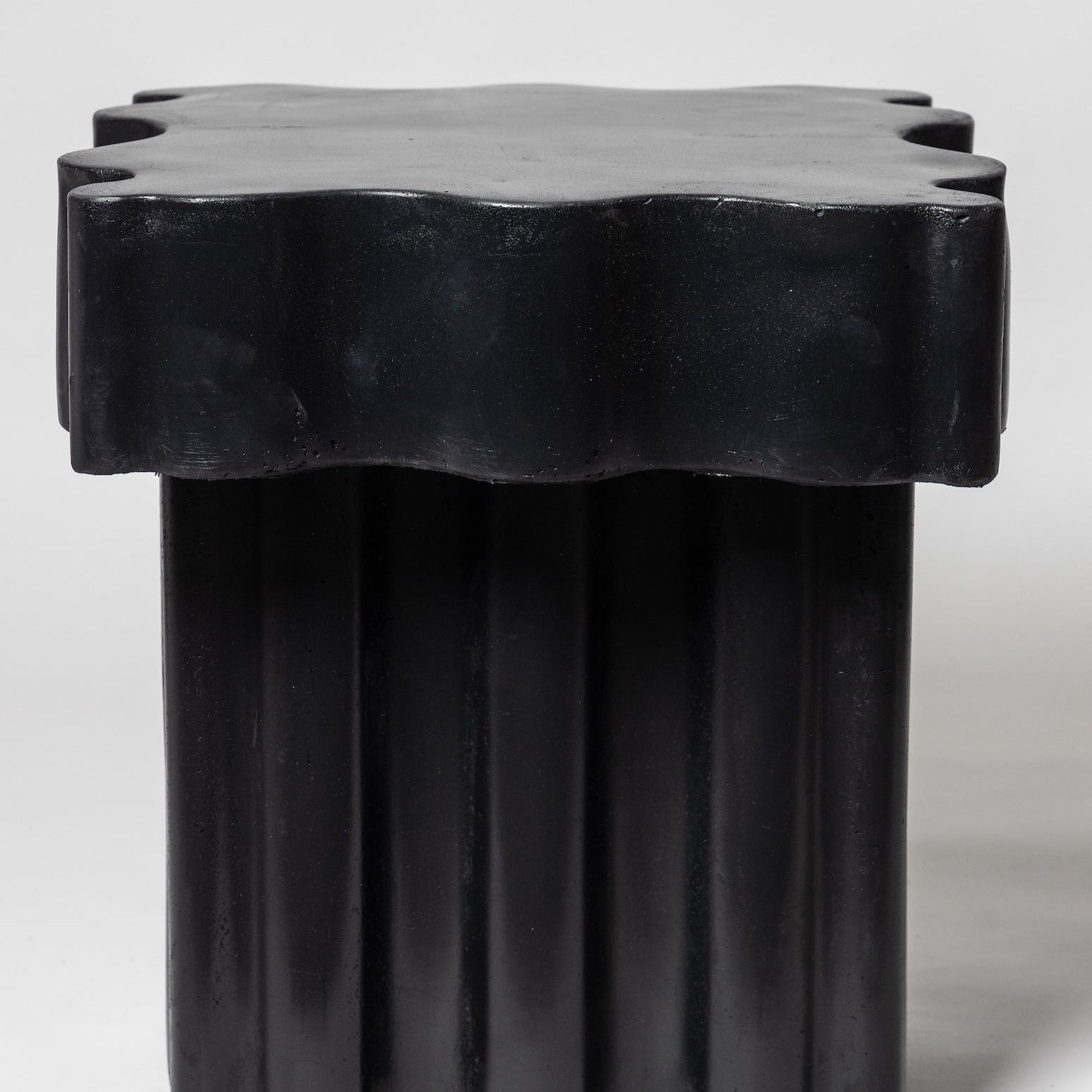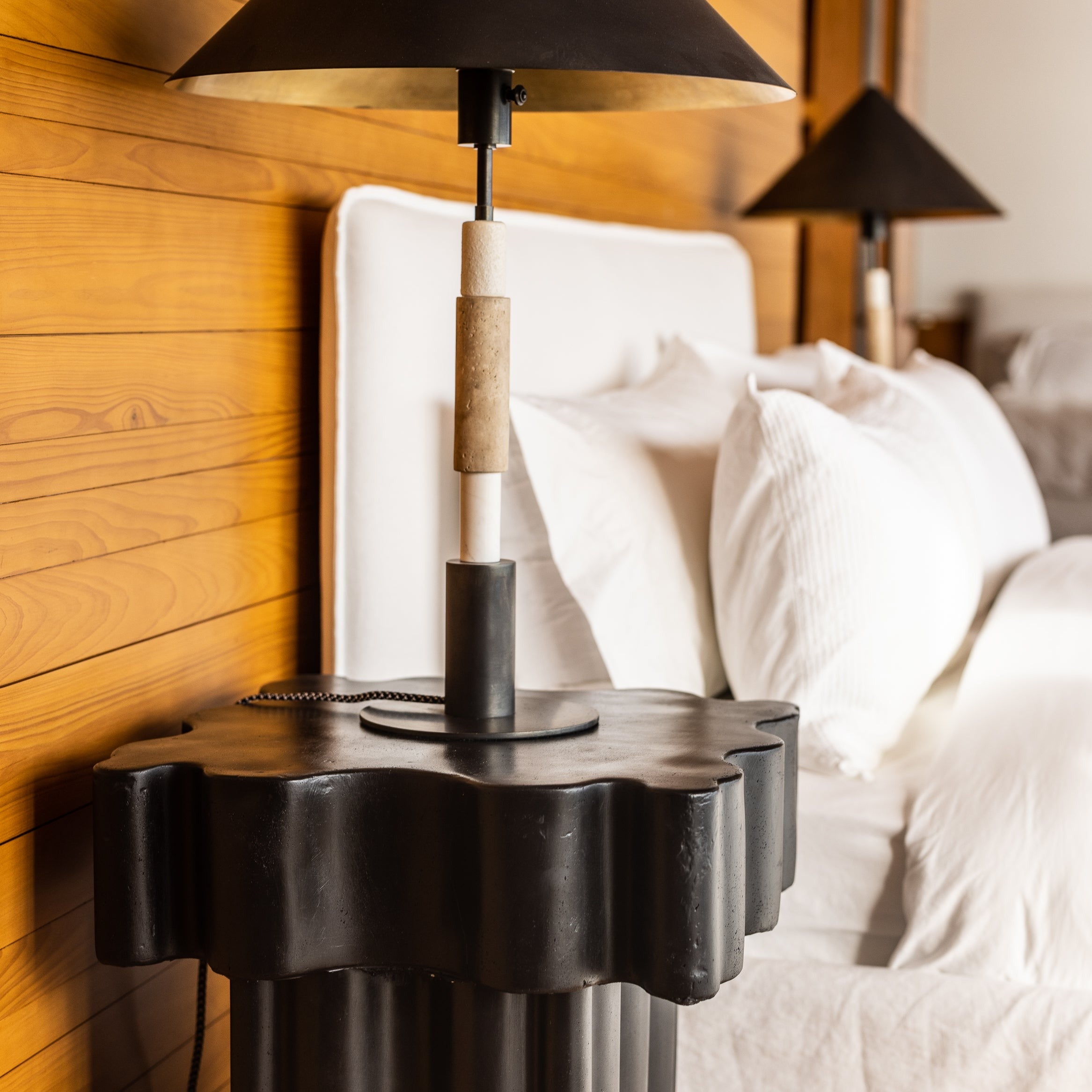 Thunder Cloud Side Table
---
Building upon the

Cloud Monolith side table

 the Thunder Cloud gives all the curves of the original but with a larger surface area. Still light weight using 99.9% recycled Styrofoam in our cement mixture, the Thunder Monolith earns its moniker and betrays the brutalist feel of typical concrete furniture, reducing its weight to an average of 60-70lbs.

The pieces are sealed heavily enough for commercial use, creating a galvanized surface to repel acids and liquids over long term use.

Perched on adjustable plastic feet, The Cloud Monolith never touches the ground, and can be safely slid across any flooring surface.

Dimensions are 21 long and 20" wide. It comes in two heights 16.5" or 23."

Each Thunder Cloud Monolith is handmade. Variation in fades and naturally occurring embellishments are a reality. Color customization is available with each purchase upon request.

Lead time when not in stock is 2-3 days.

If out of stock lead time is 2-3 weeks.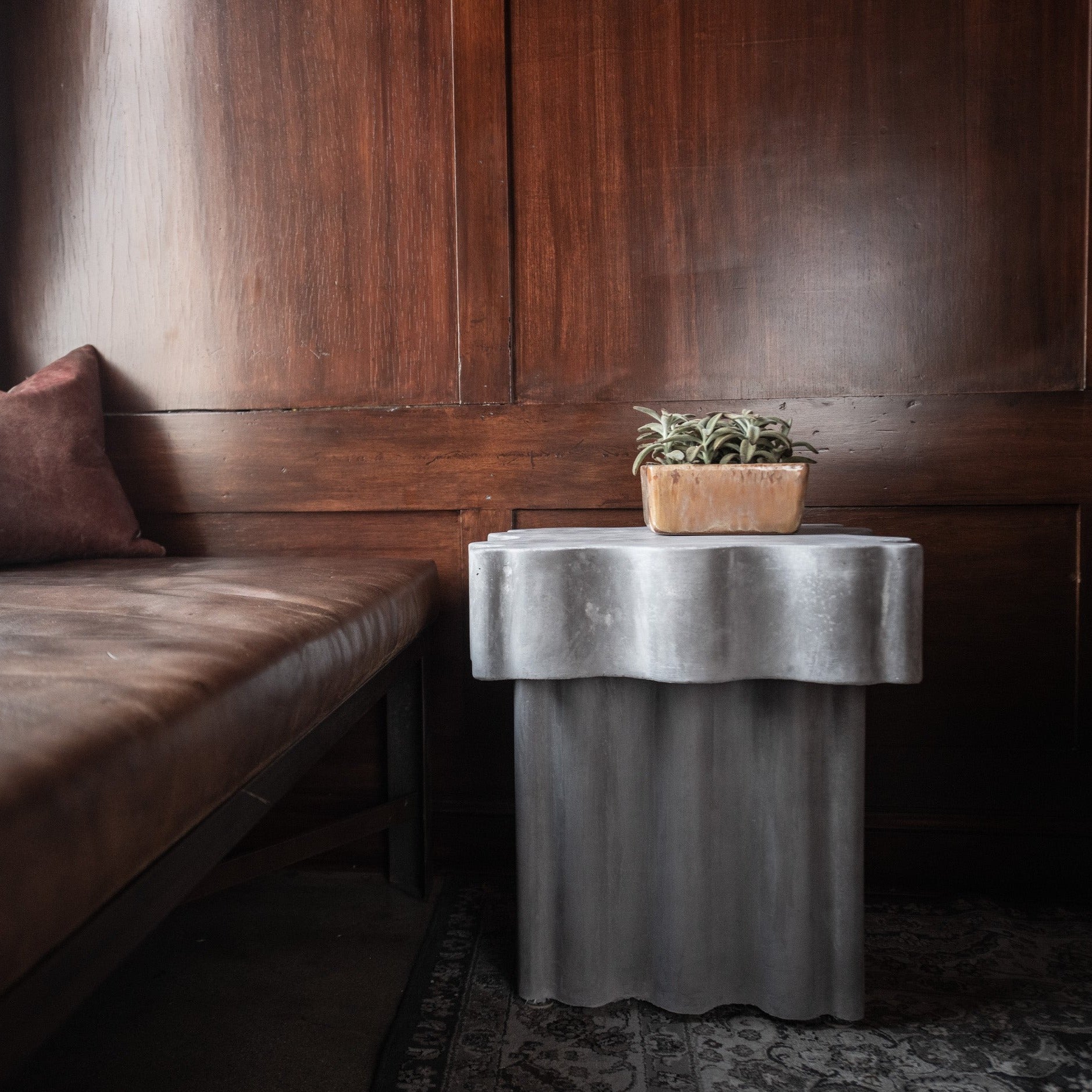 This product has no reviews yet.