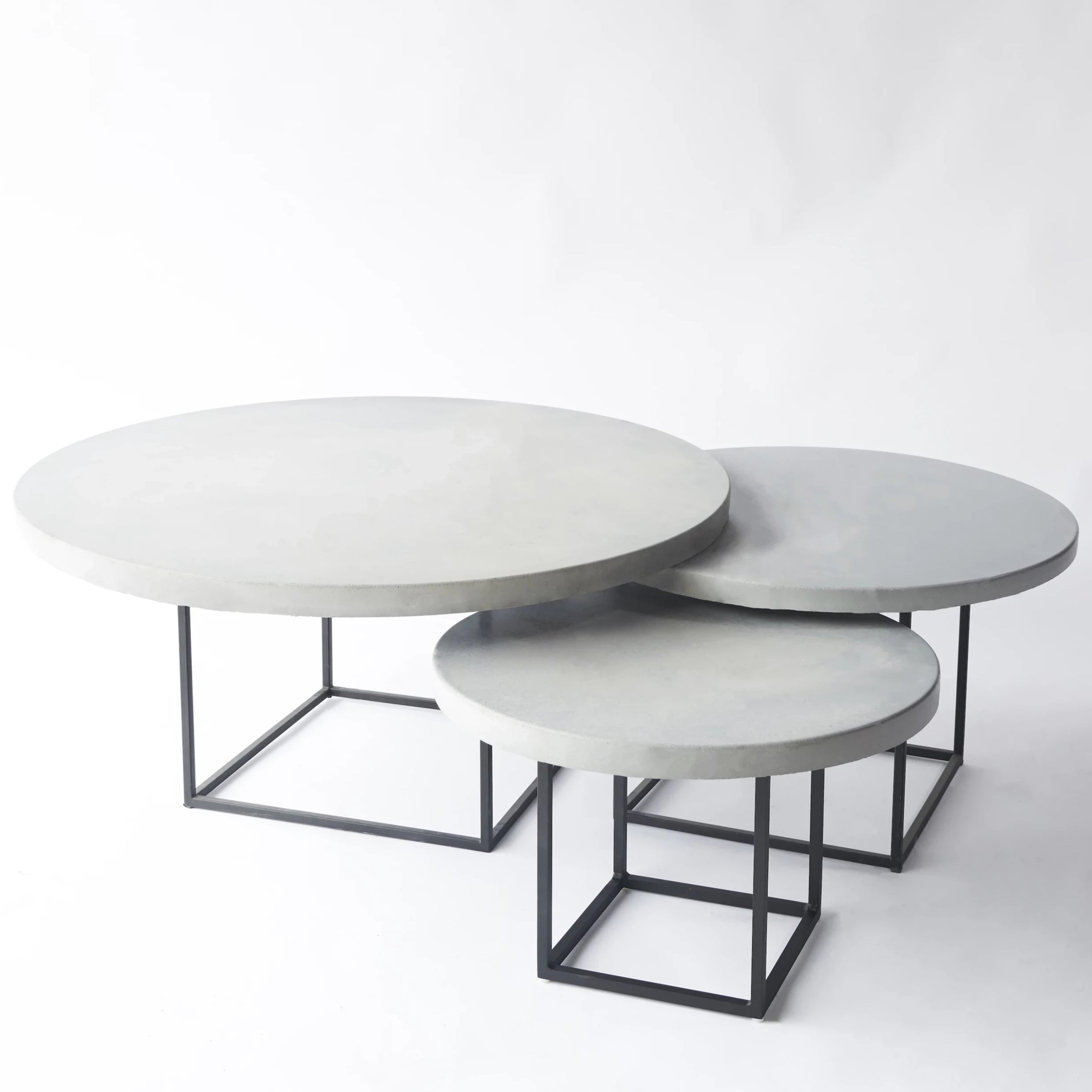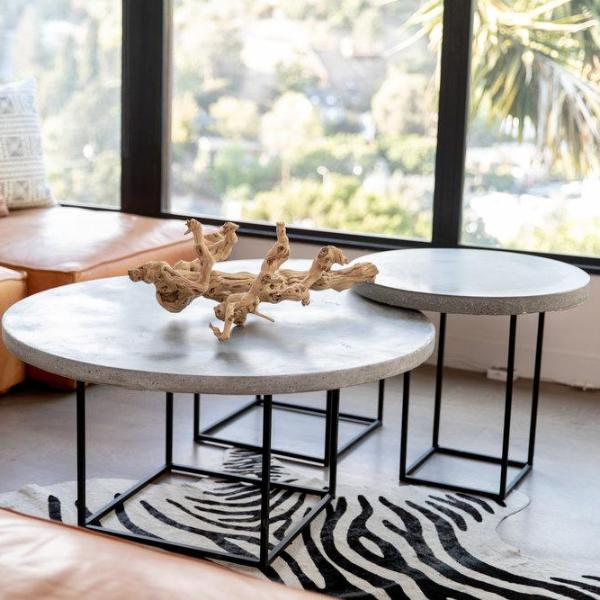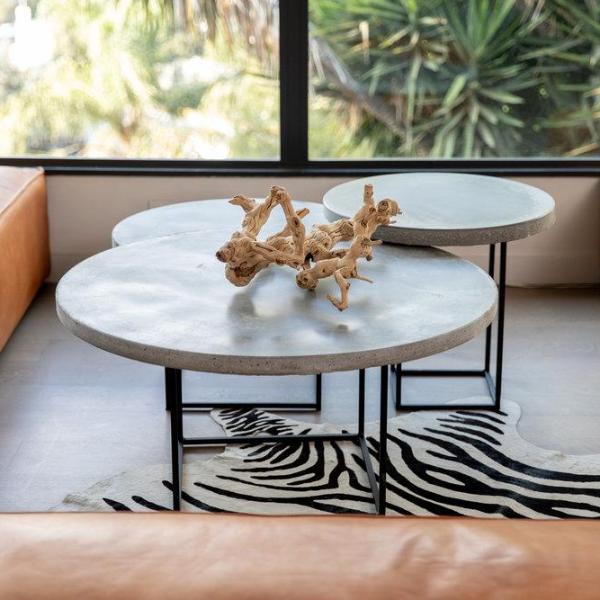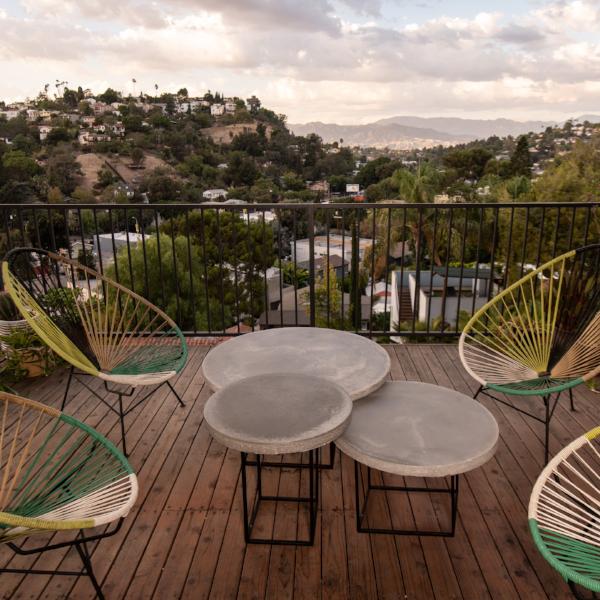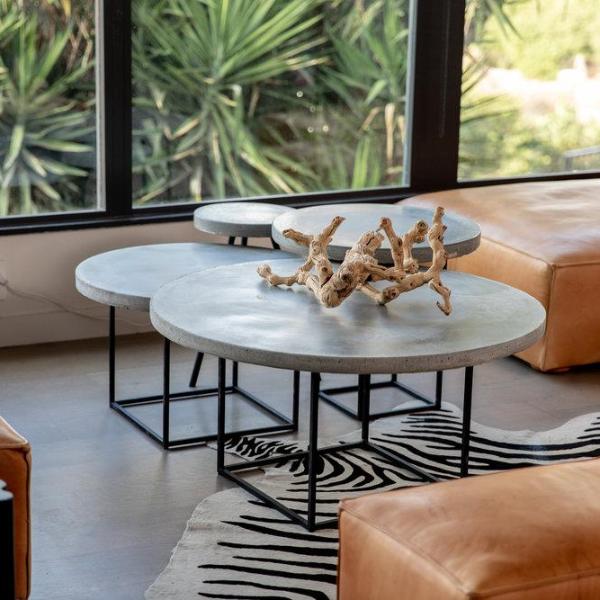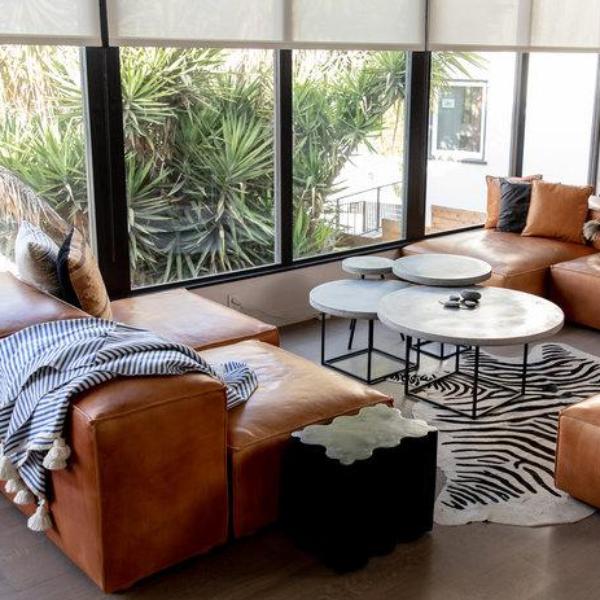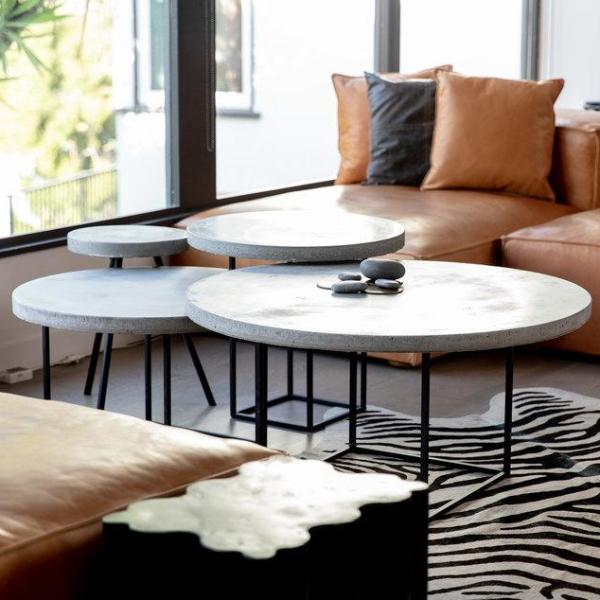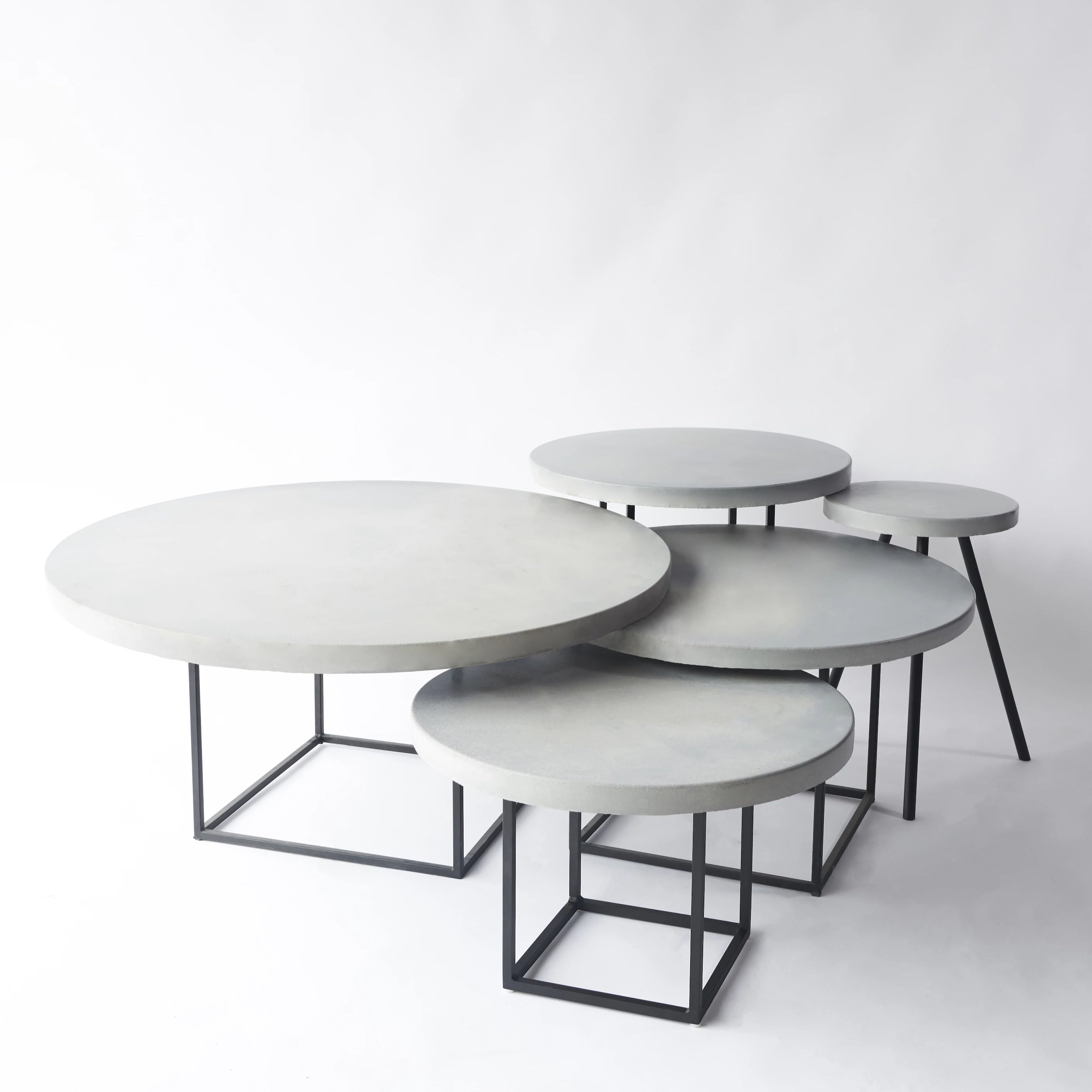 Ross Family Coffee Table
---
This nesting set of smooth, highly sealed concrete circles are a great fit in a variety of homes. The nesting/accordion nature of being able to pull them out or push them in, customizes the length and width of the grouping to your specific situation, be it a large sectional couch, tighter living room or outdoor patio.

The grouping comes in three assortments; a three-table, four-table and five-table set.

The base three is a 36", 26" and 22" round. The fourth would be an additional 22" round and a fifth would be adding a tiny 12.5" round, which we like to use as a cocktail table. The 12.5" comes on a tripod base, the others all use a rectilinear frame.

The concrete is sealed to endure commercial use - water will not penetrate the sealant they hold up for hours to highly acidic & alkaline liquids too. It is also light weight as the concrete uses recycle Styrofoam in the mix to be more environmentally friendly, and reduce its weight.

Very versatile. Very functional. Very portable.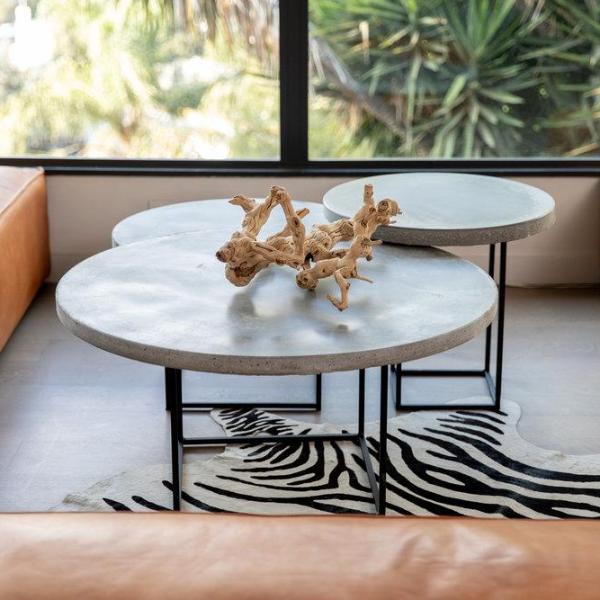 This product has no reviews yet.