ABOUT
PATRICK CAIN DESIGNS
Long before PCD collaborated with brands like West Elm, Patrick Cain Designs explored the foundational elements of wood, concrete and steel to evoke the unity of urban sprawl with the natural world. Harnessing Patrick's degree in Materials Science and Engineering and untapping a curiosity of how things are made, PCD continues servicing clients large and small.  
The results speak for themselves. PCD furniture lives and breathes the essence of nature, beauty, and function with a modern touch. Truly unique statement pieces that both you and the environment can appreciate.
All PCD furniture is locally designed, crafted, built, and created by the hands of skilled artisans and craftspeople from all walks of life.
The Patrick Cain Designs team works together to bring the world of furniture, lifestyle, design, and well-being. We create environmentally-sustainable furniture designed to last and move through life alongside you.
PATRICK CAIN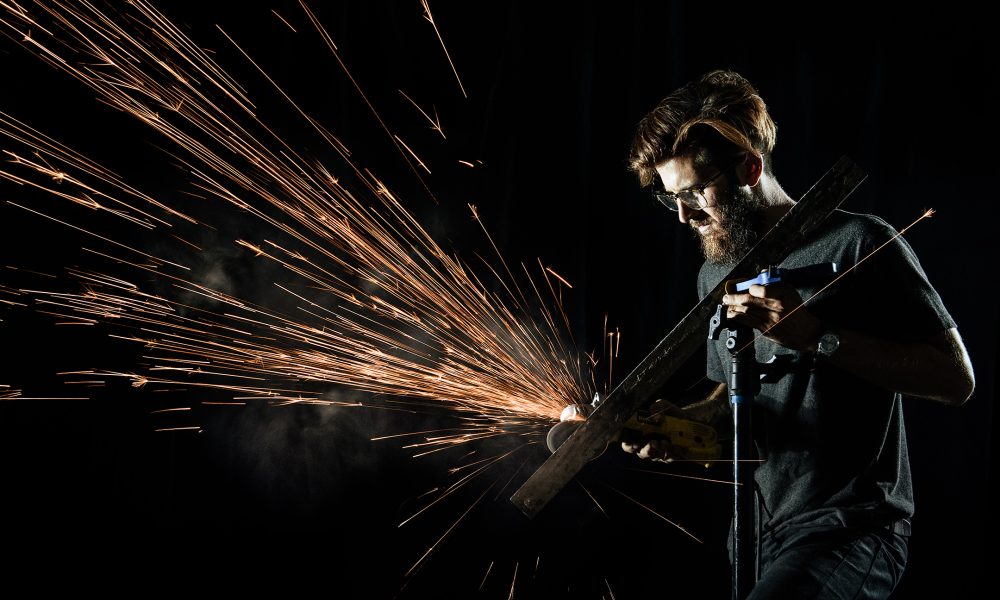 Patrick Cain is not your conventional Los Angeles based designer and artist. Before PCD, Patrick was a nuclear materials scientist, hair model, reporter, and pie baker. In fact, he never intended to own a design company – or even be a creative. 
This journey began around 2012. What was supposed to be a home improvement project to distract from a break up ended up as a live edge table. With his very first piece he made and listed for sale, he landed a feature on Apartment Therapy. From there, Patrick had momentum and he never stopped creating. 
Over a decade later, he continues to create not out of heartbreak but out of love. Love of design, art, and creating beautiful pieces that bring joy to whoever enters its space.
OUR PHILOSOPHY
STRIVE FOR BETTER
Sustainability is a core value of PCD. That's why we are always learning and looking for new ways to implement sustainable methods to reduce waste for a better life and a better future. 

UPCYCLED MATERIALS 
We use up-cycled wood from downed trees for our live edge slabs. Recycled glass and styrofoam in our concrete mix design. Gray water to clean tools and make the concrete. 

UPDATED PACKAGING  
Reduce the styrofoam padding with paper-based honeycomb paper to keep your piece safe and keep the planet a bit greener. 

BUILT TO LAST
Our metal pieces are built to survive and styled to last years. It's simple: PCD furniture is good for your life, good for your style, and good for the planet.

FAIRNESS AND RESPECT. ALWAYS. 
At PCD, we treat everyone, including our employees, with utmost fairness and respect. This includes being paid well, livable wages and having things made locally.