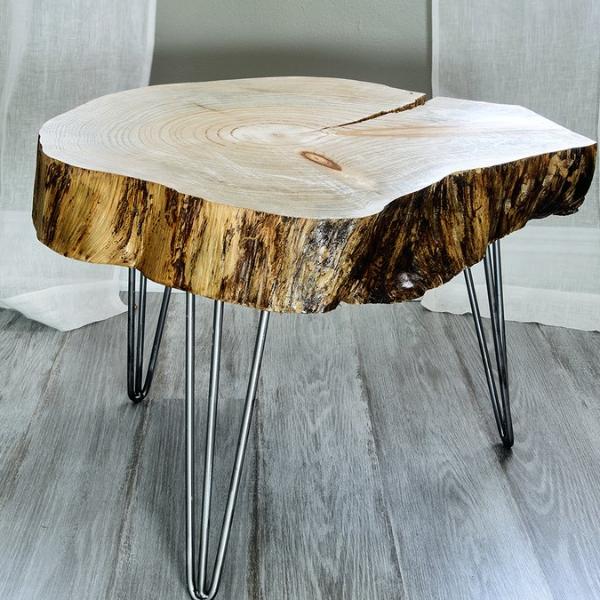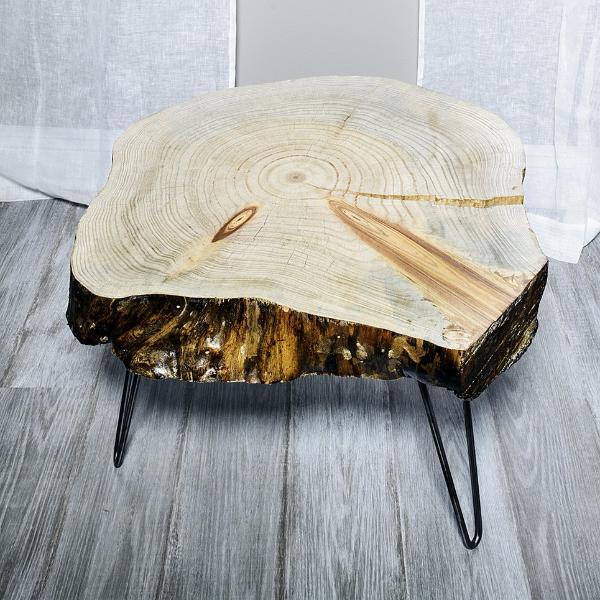 Chatham Live Edge Side Table
---
Diameter - 22" - 26"
Weight ~ 25 lbs
Thickness - 3" - 5"
Height - 19" (Can be customized upon request.)
Legs - 2-pin Legs Standard, 3-pin Legs (pictured) 

Please note that every piece is unique. This listing is for lighter colored woods. Things like seen in these photos. Your piece will not be this exact piece, but something similar.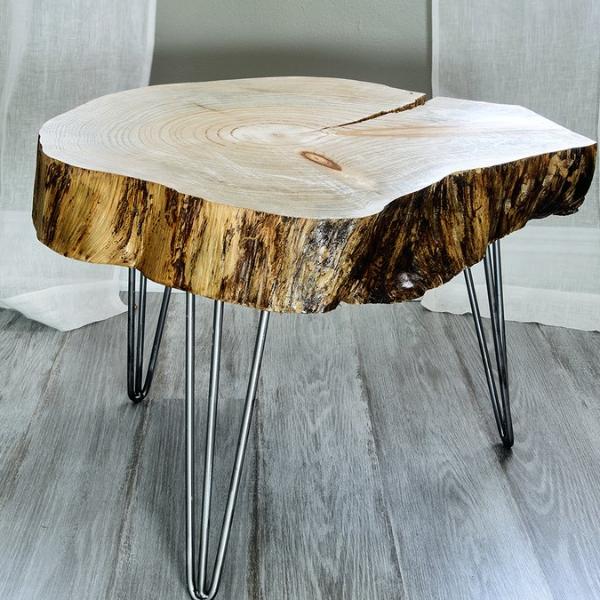 This product has no reviews yet.