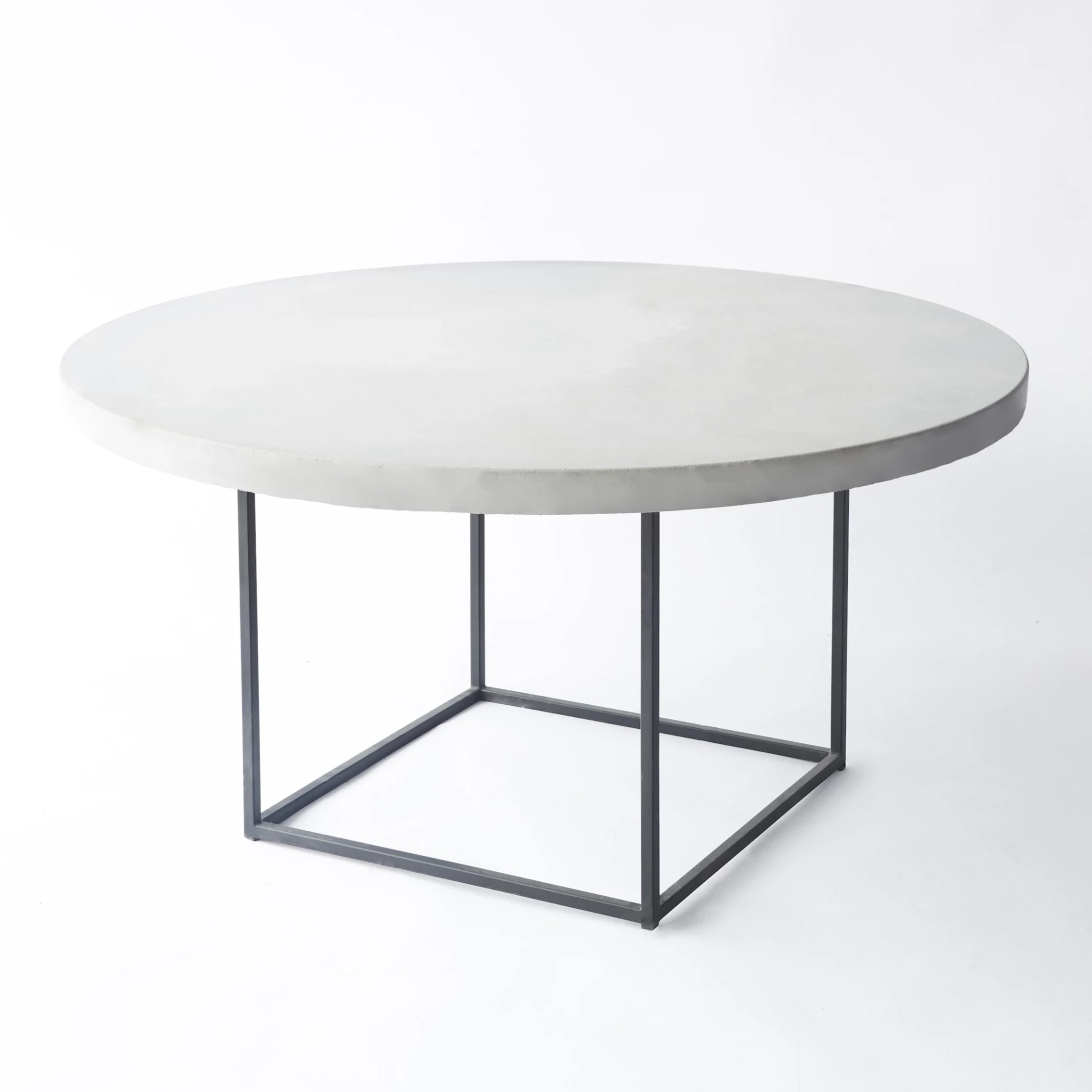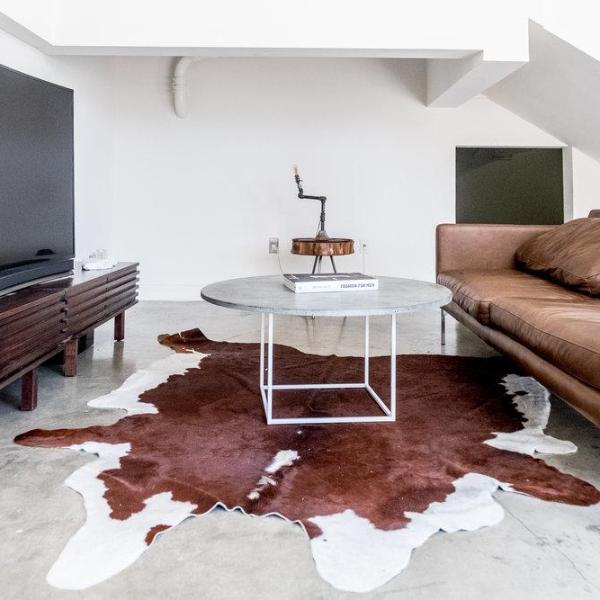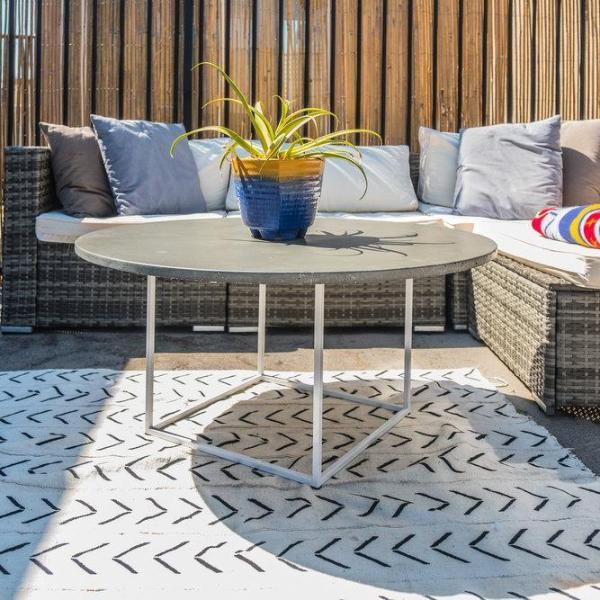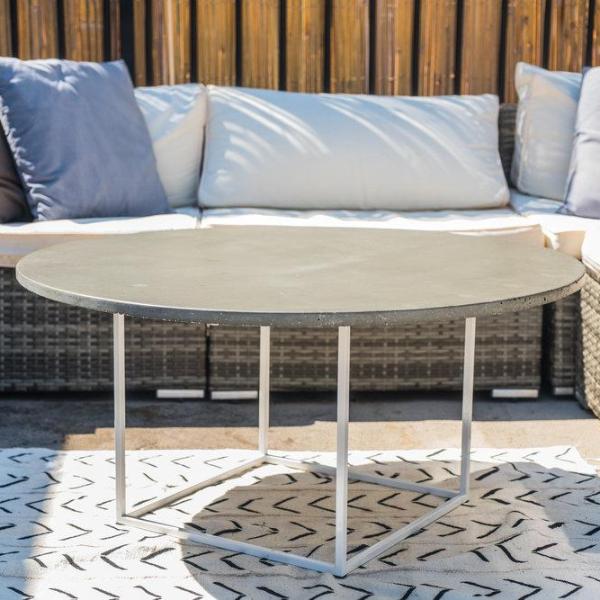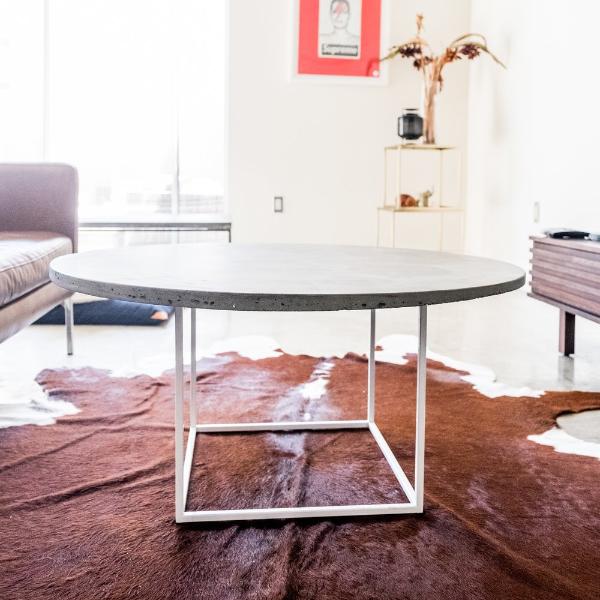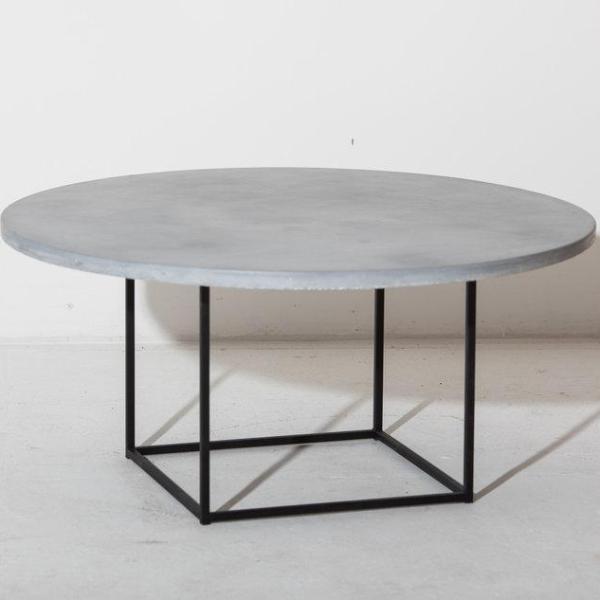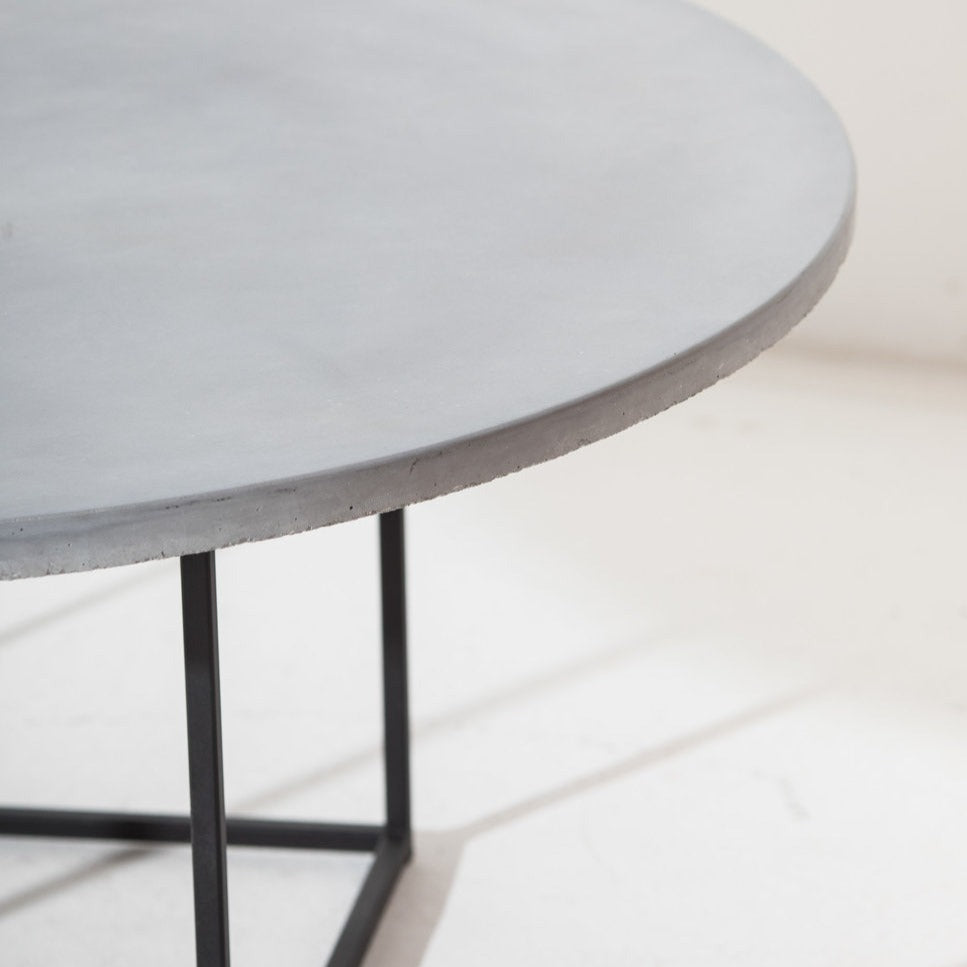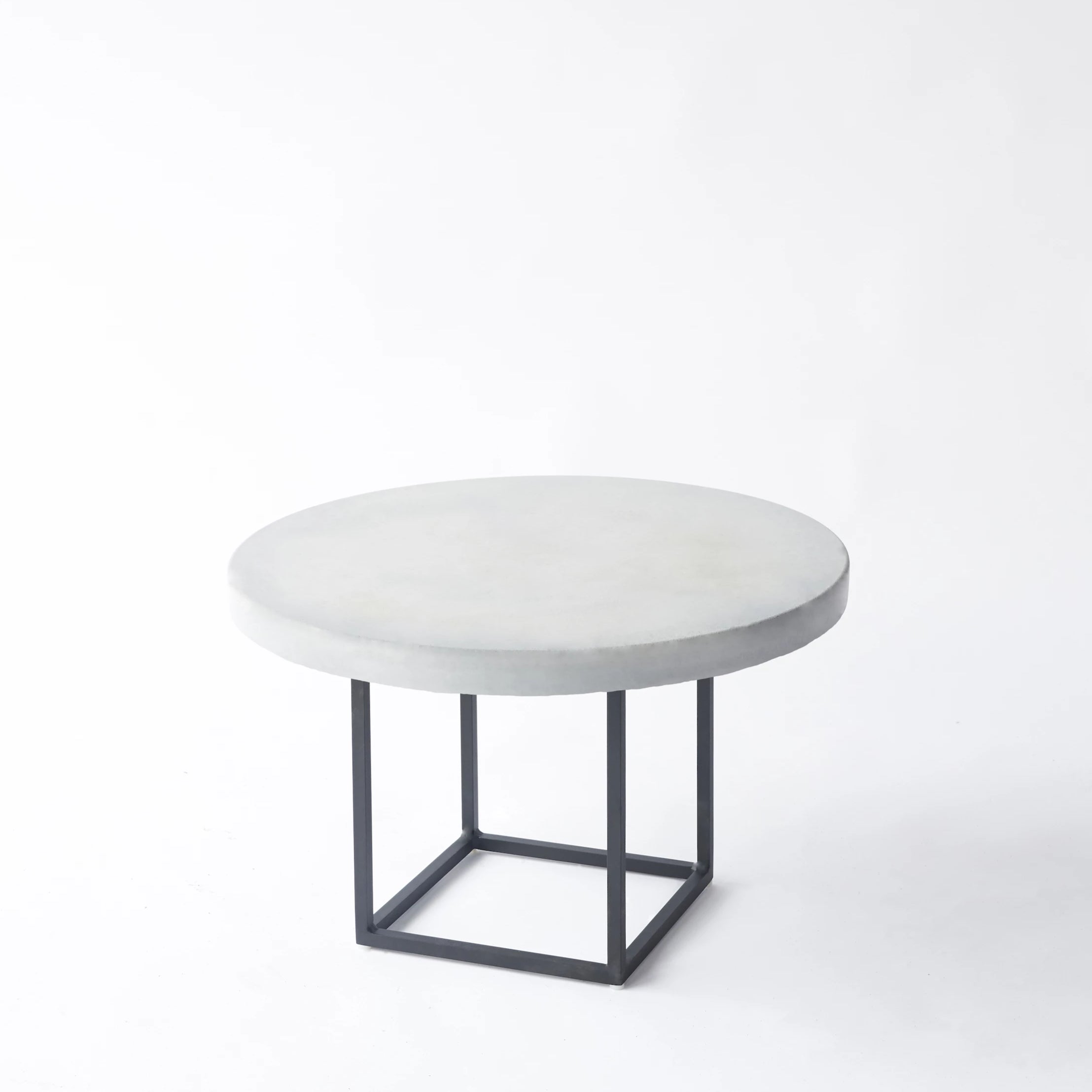 Ross Concrete Coffee Table
---
This modern concrete coffee table table is an industrial interior home's perfect fit. Minimalists will also appreciate its design. Very versatile. Very functional. Very portable. Outdoor versions available.

The Ross comes in four diameters: a 22", 26", 36" and 48" round. The sealed concrete slab is 1.5" thick made from high-strength, light weight cement.

For the 36" round, our most popular, heights vary from 16.25" to 23" - when ordering, just specify which you desire. Only outdoor version for this is 17.75" tall.

The 26" round is 15.75" tall and is indoor/outdoor.

The 22" round comes in two heights: 14.5" tall and 19" tall. Both are indoor/outdoor

The 48" round is 16.75" tall - currently only available with a steel base for indoor use.

If the table you want comes in multiple heights, just specify when ordering which you'd like it to be.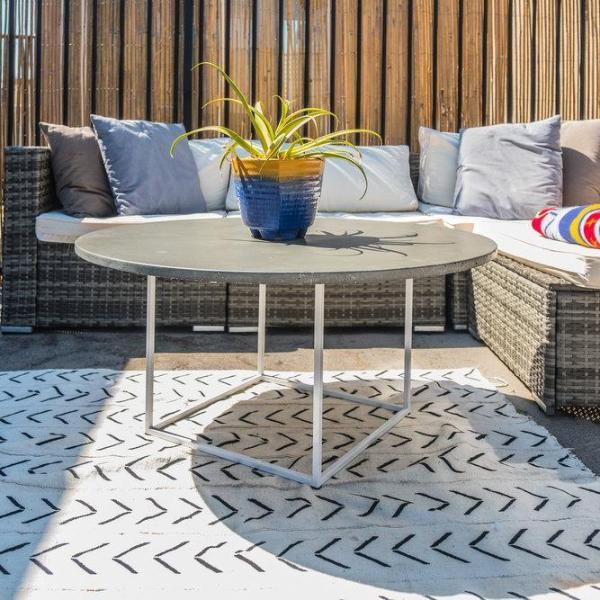 This product has no reviews yet.