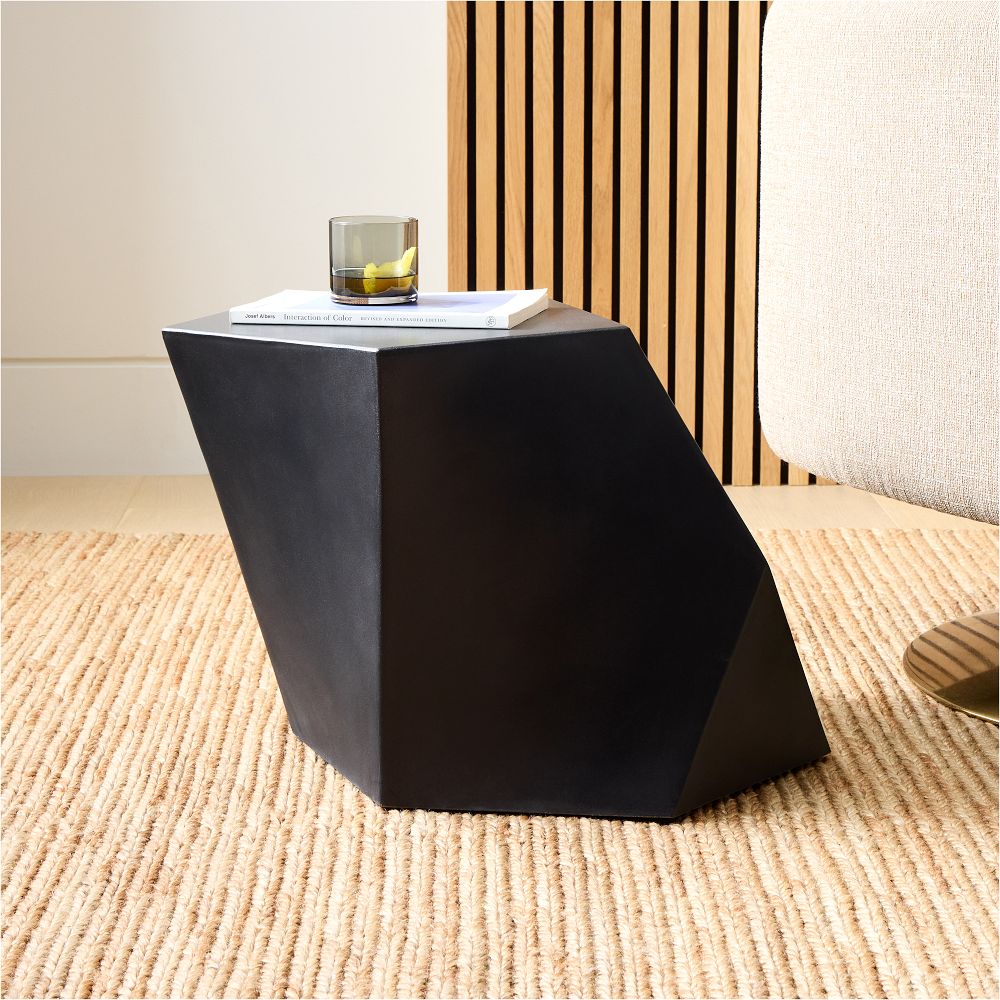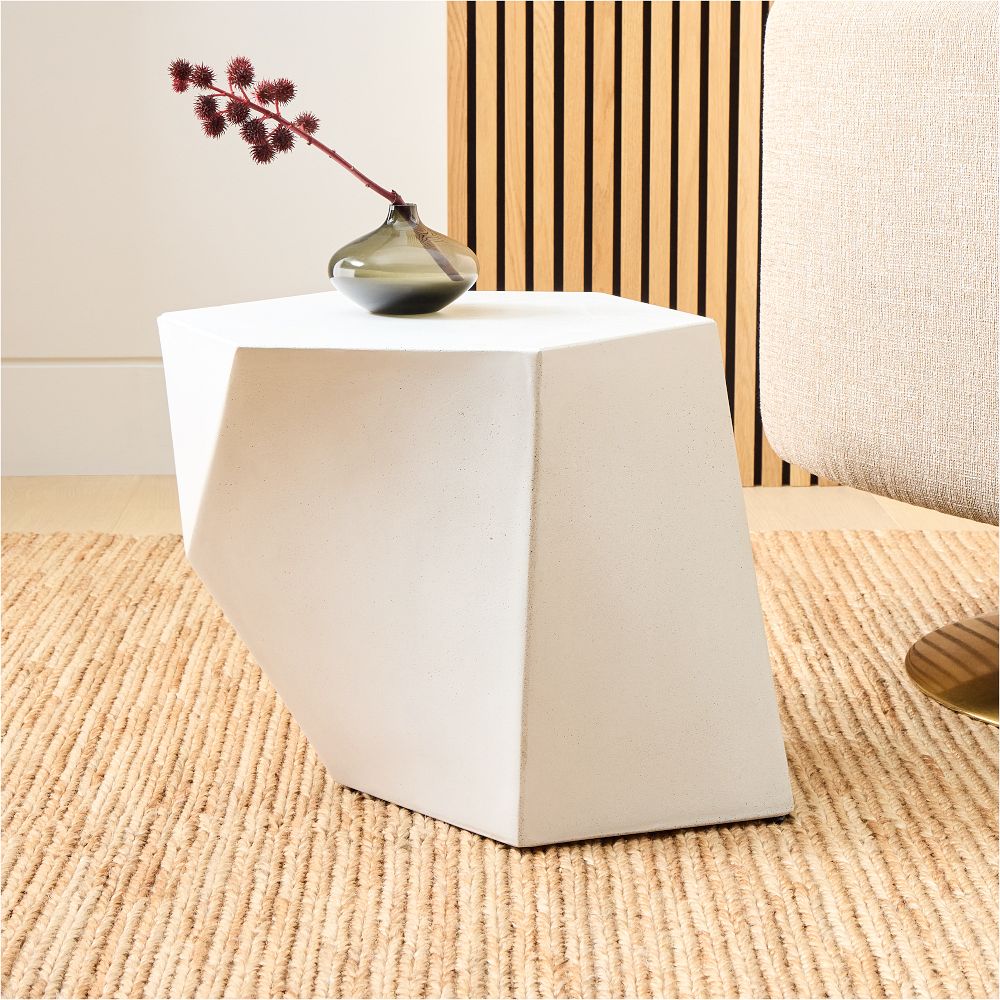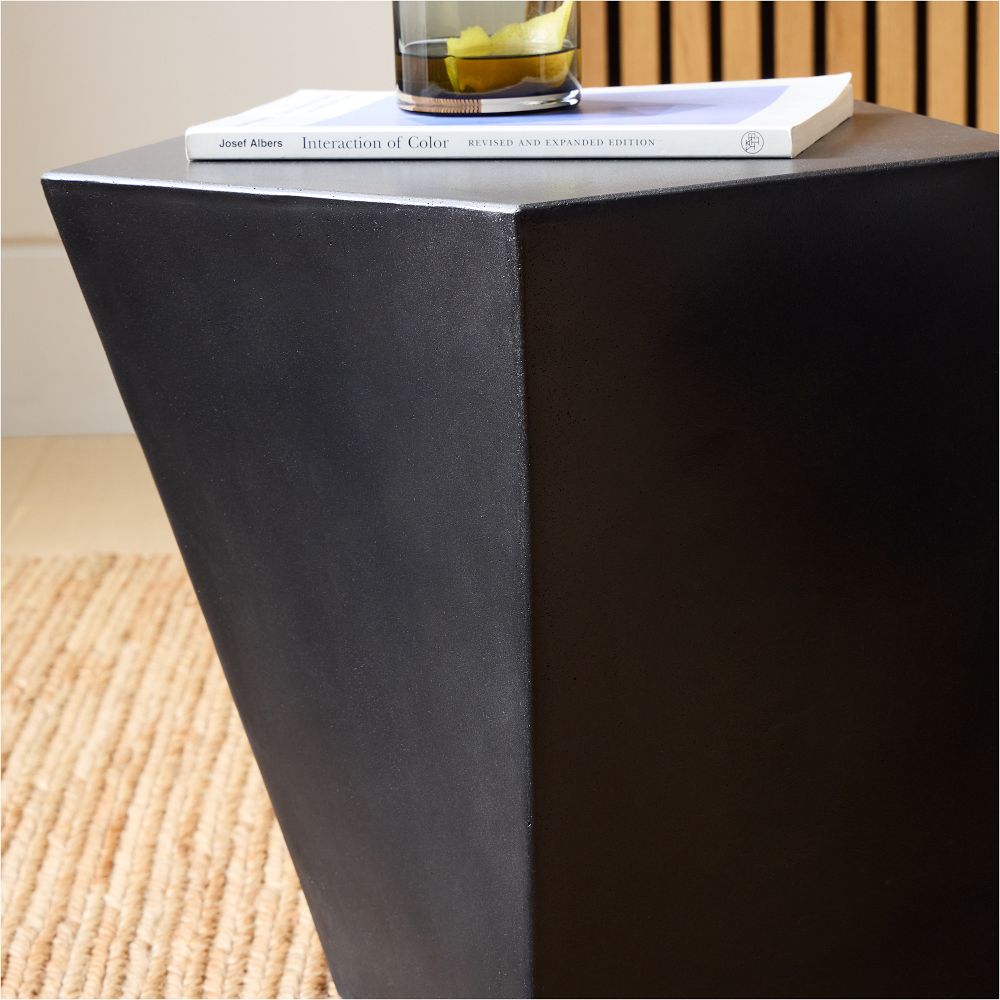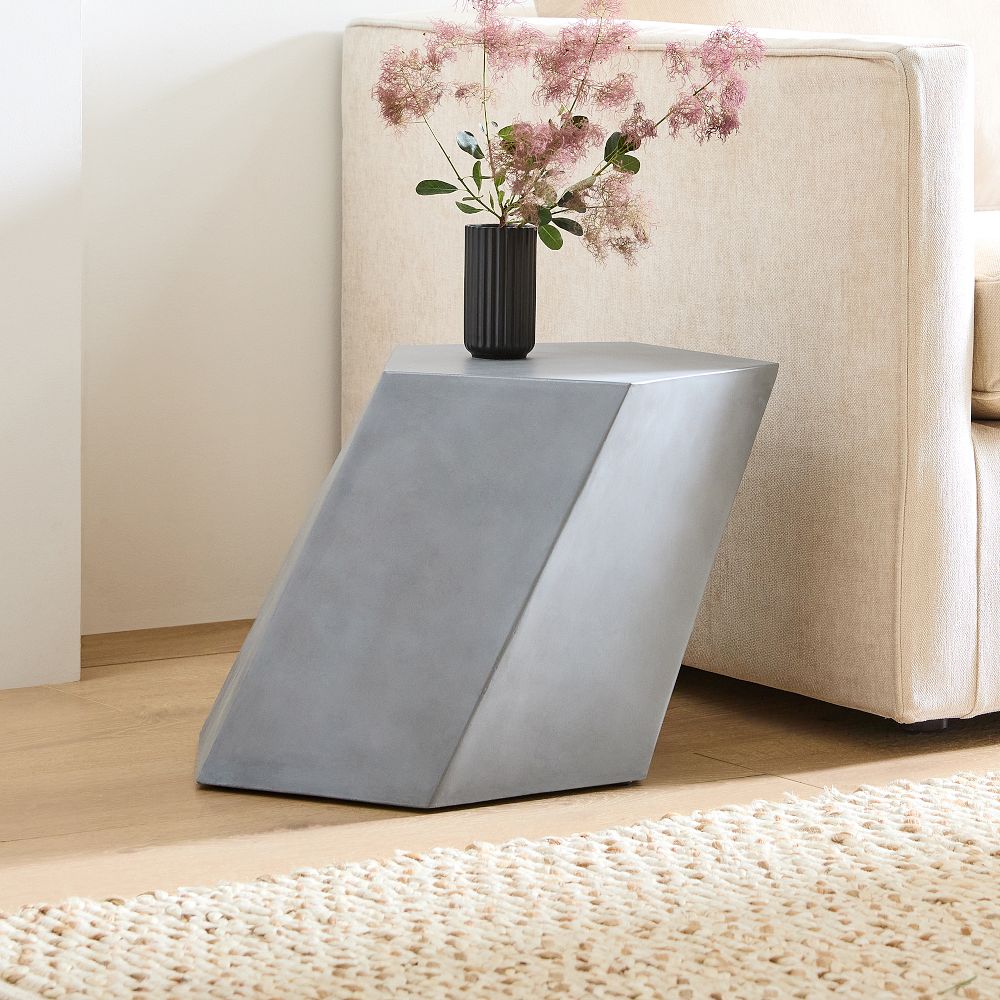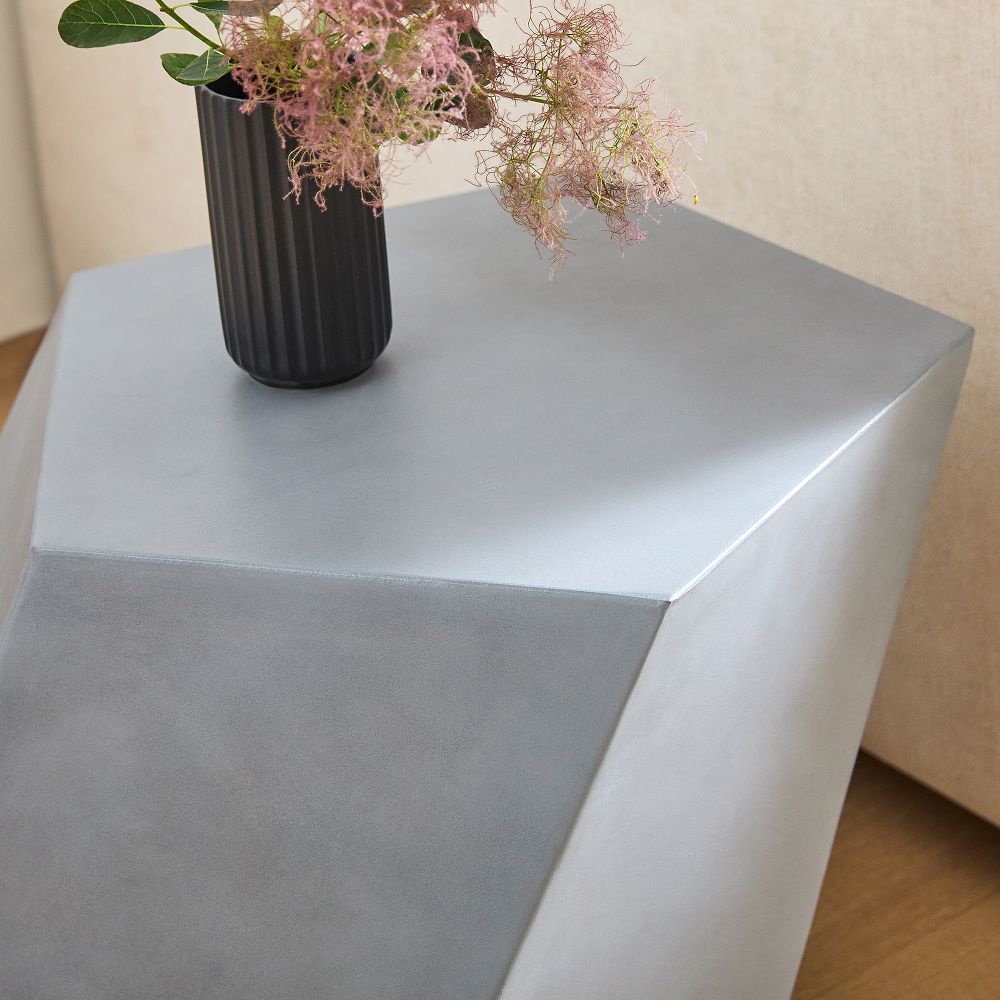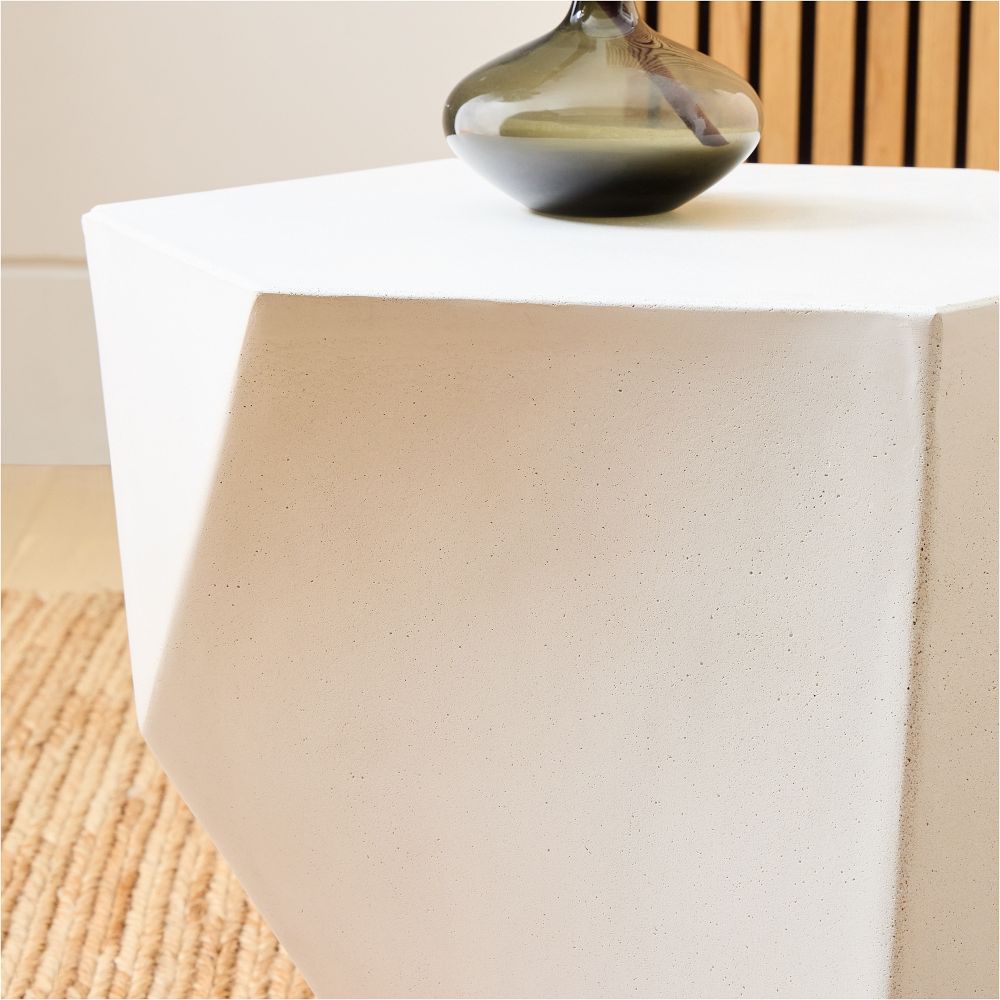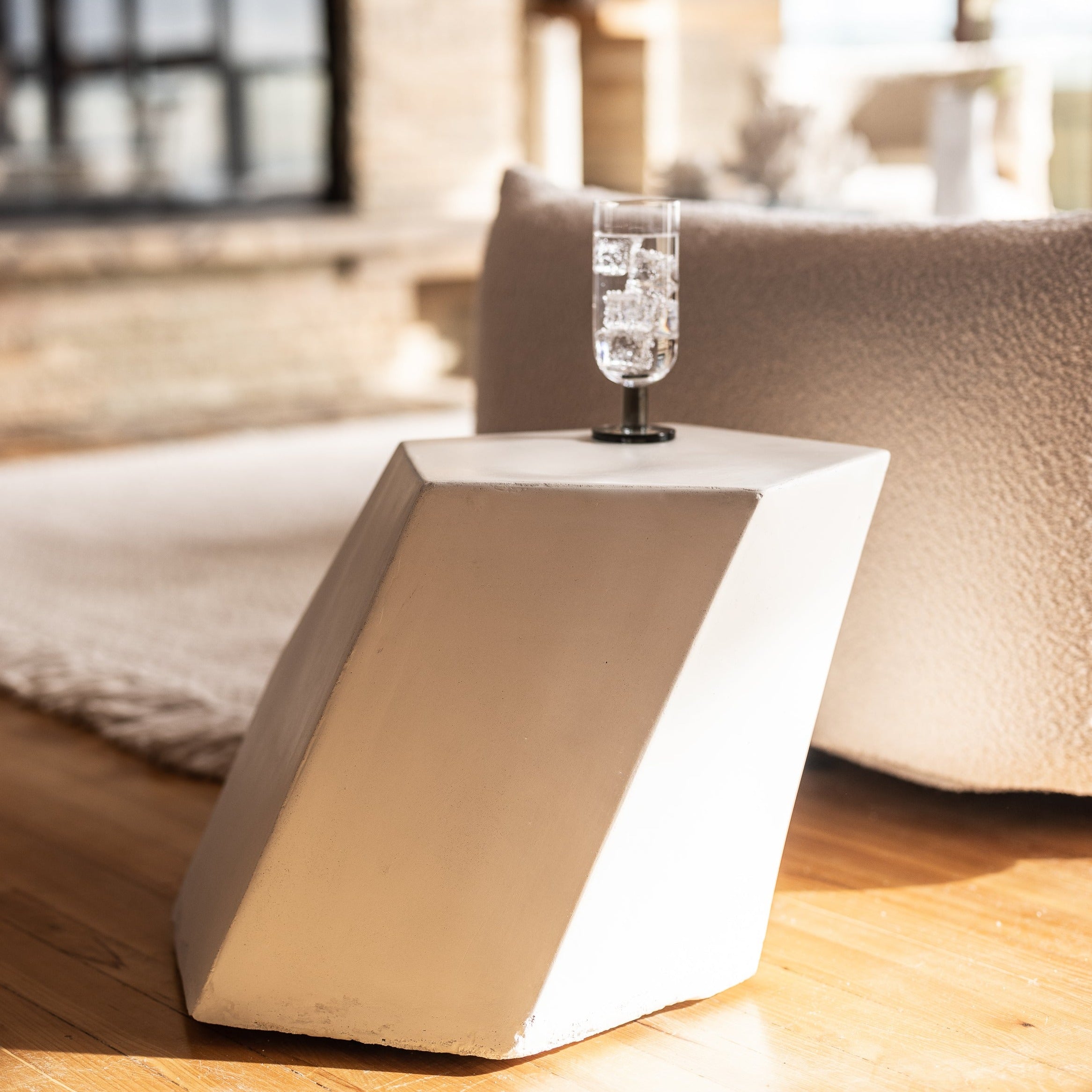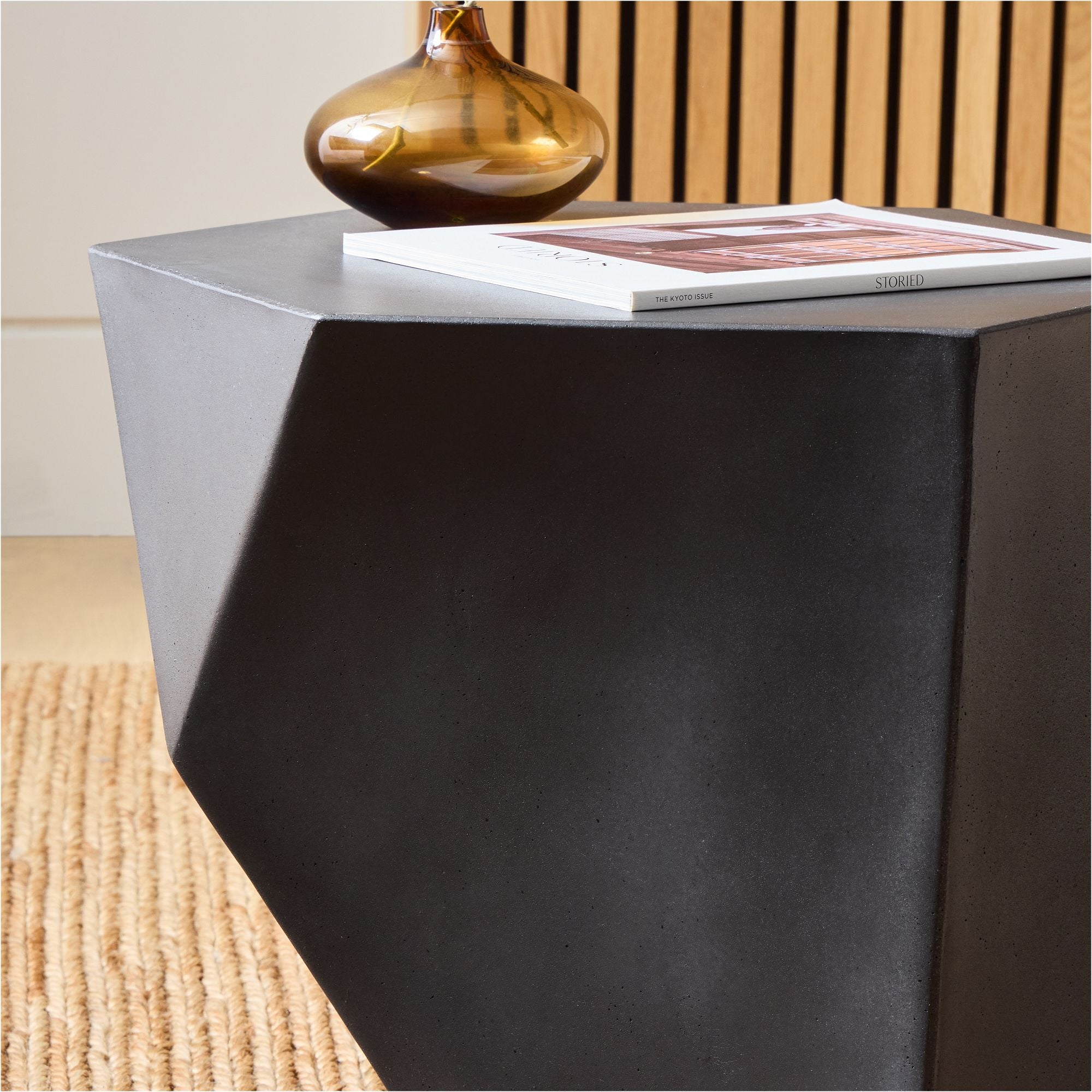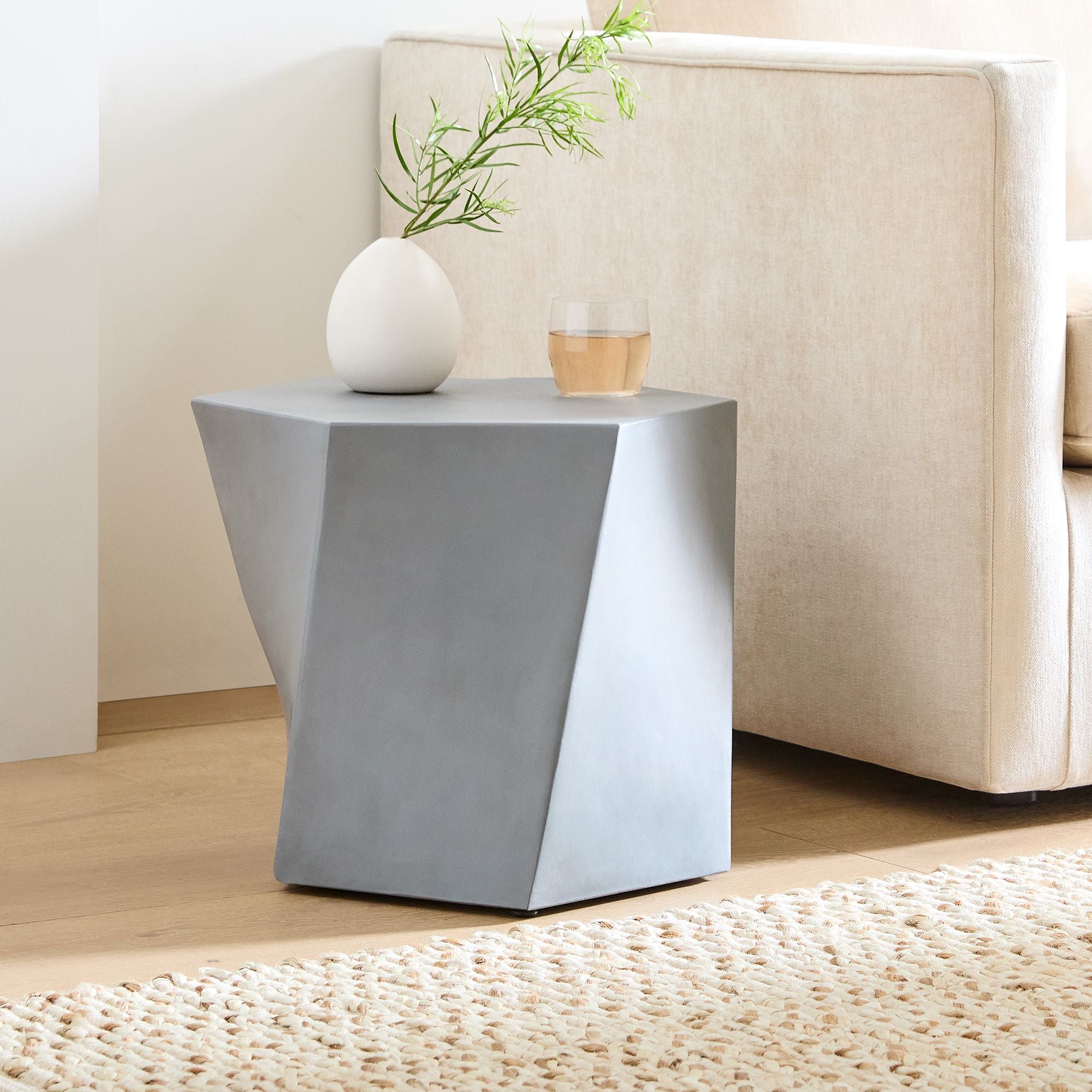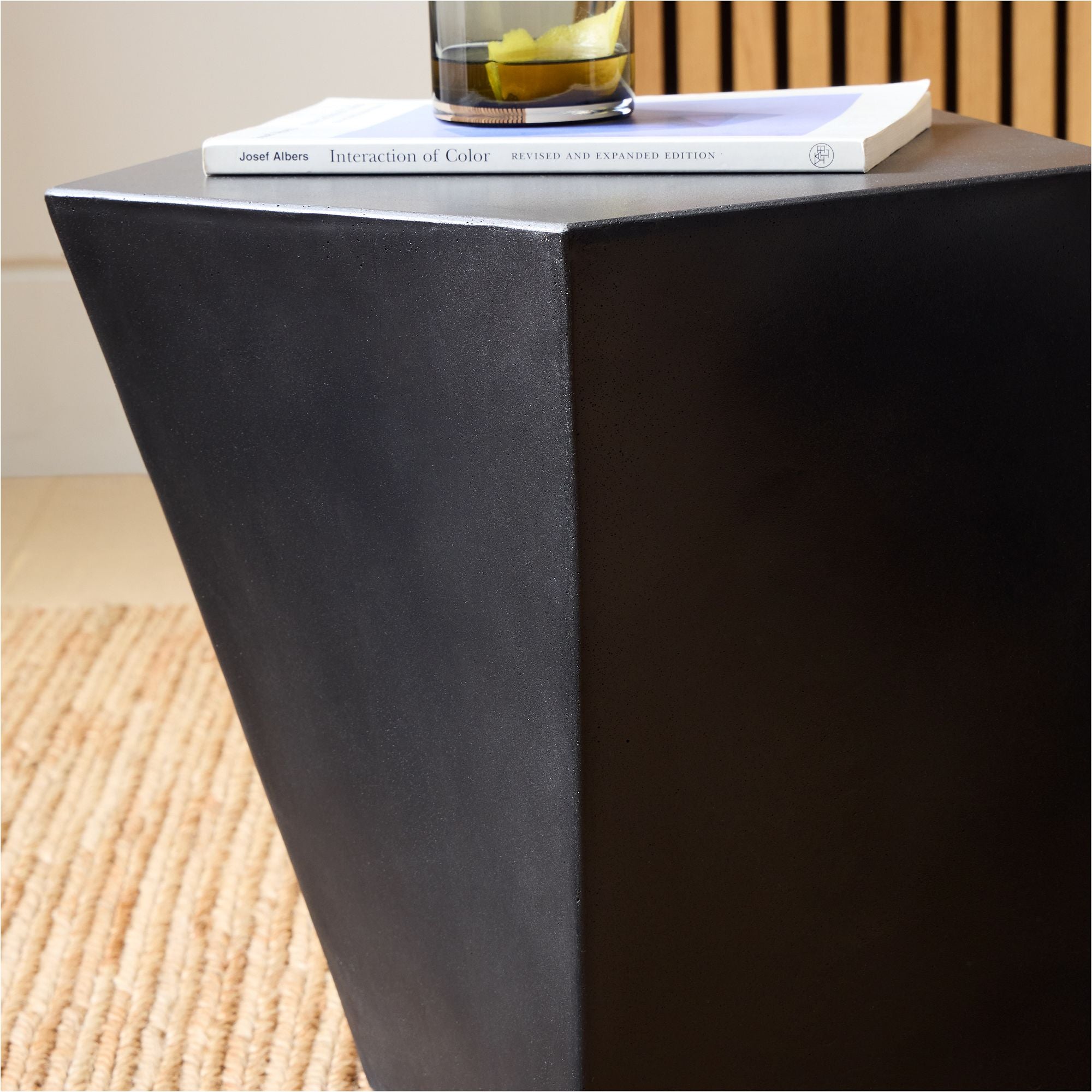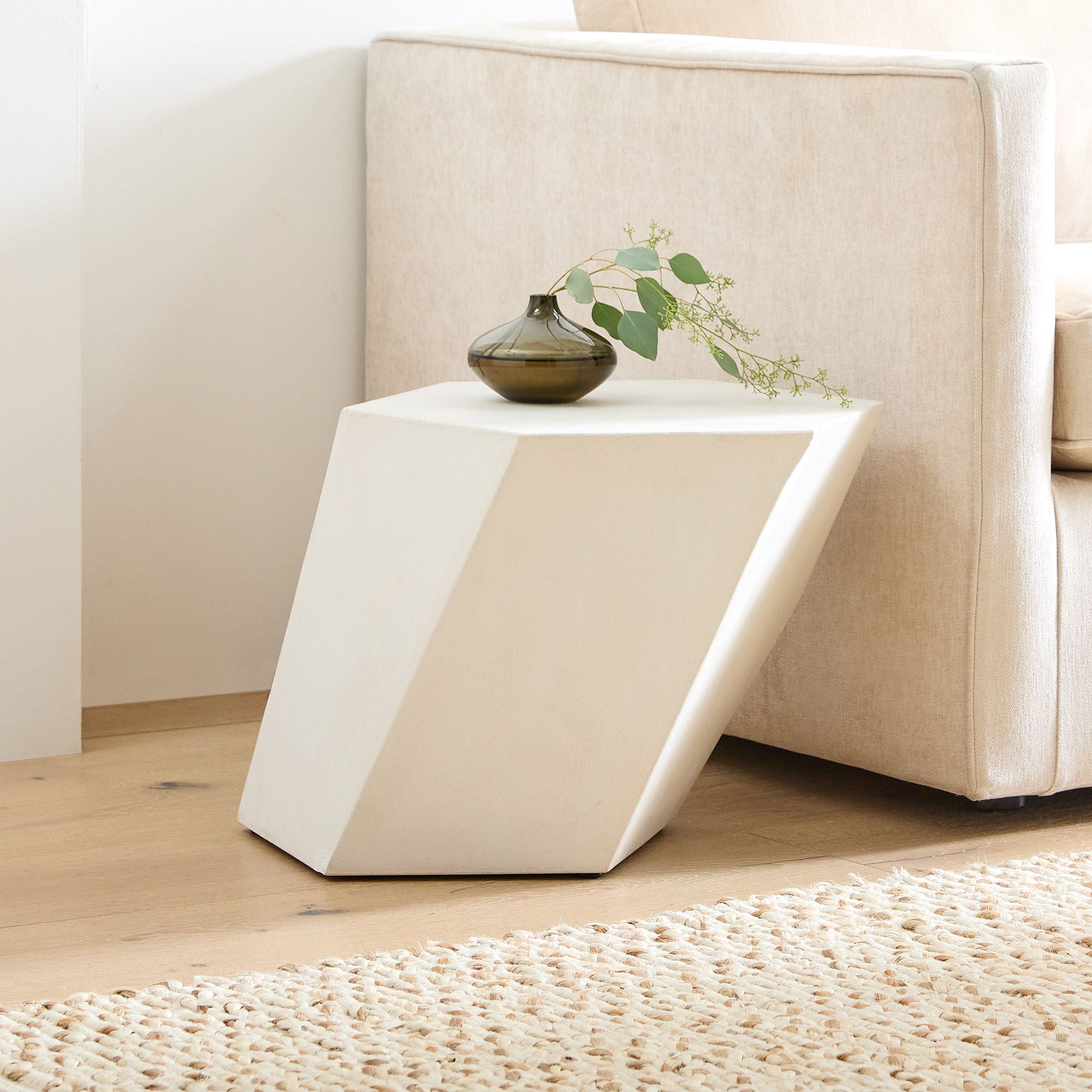 Scutoid Side Table
---
A table inspired by a molecular mystery. Scientists only discovered the Scutoid in 2018, explaining how our skin cells pack together - a geometric shape that morphs from a pentagon to a hexagon on the other end.  Since then, scientists are finding it all over nature. And now, in our living rooms.

The coffee table is a pairing of a pentagon-topped piece with its hexagon-topped counterpart. Tables come as separate pieces and are also sold individually. 

The tables are hollow and fitted with felt-covered, adjustable feet for ease of movement and floor protection. Each piece is counter balanced; so despite some dramatic leans/overhands they stay put. Contract-grade piece that meets commercial demands as well as residential. Good indoor or outdoor use.

Handmade in Los Angeles, CA.

Dimensions: 19.5" x 20" x 15"
Weight: 45 lbs.
Materials: Concrete and Recycled Glass.

Shapes: Hexagon-Top, Pentagon-Top.

Available Colors: Black, Gray, White or Custom.

Care: Dust with soft dry cloth. Do not leave spills unattended. Do not use abrasive cleaner.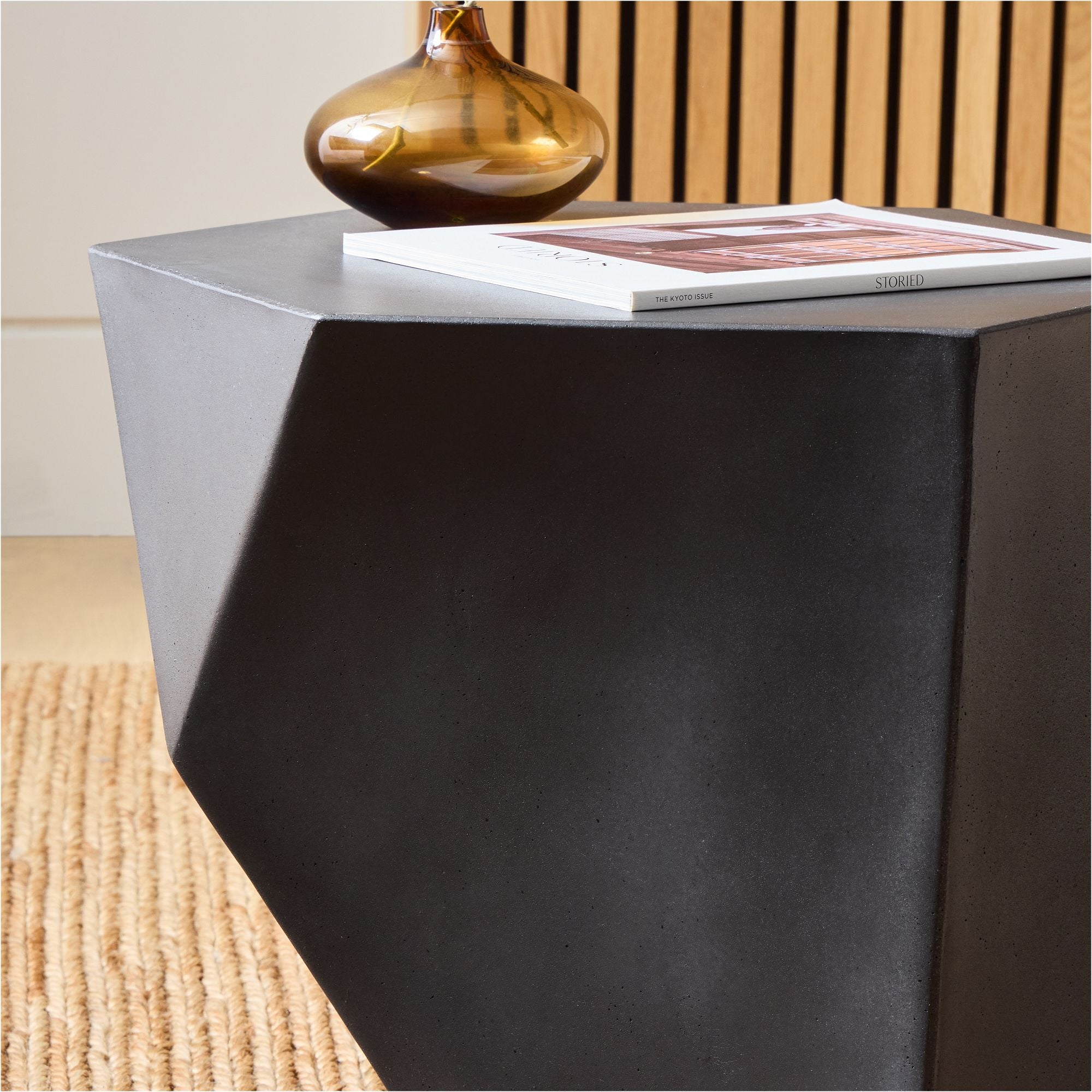 This product has no reviews yet.